Bourne
Christmas on Main Street

December 10, 2011
12:00 PM TO 5:00 PM
Parade starts at 3:30pm
Tree* Lighting in front of the Wareham Town Hall at 4:15
Sponsored by the Warham Village Association. More information available at www.warehamvillageassociation.com.

Lemon Tree Pottery, Brewster for the Holidays: A Sea of Lights
Brewster
Brewster For the Holidays: "A Sea of Lights"
December 2, 3, 4, 2011
A traditional Cape Cod holiday celebration recreated from years past and sponsored by Brewster businesses for all of Brewster to enjoy! Look for "Brewster For the Holidays" flags at participating businesses.
Check the Calendar of Events and buy a raffle ticket to win one of several prizes donated by Brewster businesses. A portion of the proceeds will benefit the Cape Cod Children's Place, a child care and family resource center who serves families in Brewster and surrounding towns.
Chatham
Annual Festival of the Trees
Sponsored by the Chatham Garden Club
Friday, November 25, 2011 to Saturday, November 26, 2011-and December 1-3, 10:00 AM - 4:00 PM (extra hours Friday, December 2 until 7:00 PM)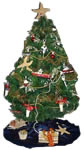 Cape Cod Commercial Hook Fishermen's Association
1566 Main Street, Chatham Saturday Evening Gala Party - 5 to 8 pm
Place silent bids on ornamentally themed tabletop trees, shop for holiday wreaths and decorations, and enjoy the magical beauty of this seasonal For more information visit www.chathamgardenclub.org
Gala Wine and Hors D'oeuvres Party and Silent Auction Finale
Saturday, December 3
5:00 - 7:00 PM
Annual Chatham Christmas Stroll
Friday, December 9, 2011 to Sunday, December 11, 2011
Creative Arts Center in Chatham
Holiday Sale and Small Works Exhibition
Monday, November 28, 2011 to Friday, December 02, 2011
9:00AM - 4:00PM
154 Crowell Road, Chatham MA
Holiday sale and small works exhibit will be a great opportunity to pick-up a hand-made item for a hostess gift or the holiday gift giving.
Click here to see full listing of holiday happenings in Chatham!
Dennis
A Dennis Village Stroll...Visions 2011
12:00 PM Sunday, December 11, 2011
Gazebo on the Village Green
Corner of Old Bass River Rd & Route 6A Dennis
Sponsored by the Northside Business Association in Dennis.
Falmouth
Holidays-by-the-Sea Weekend 2011
December 2 - December 4
Various Locations, Falmouth
Falmouth Chamber of Commerce 508-548-8500
An array of events including:
Holiday Carol Sing at Nobska Lighthouse
Family Pancake Breakfast & Parade Raffle
Seafaring Santa Sails into Falmouth
Nobska Lighthouse Public Viewing
Annual Lighting of the Falmouth Village Green
48th Annual Falmouth Christmas Parade
For more details, click here.
Decorate Your Own Gingerbread House
December 3 12:00 PM
ShoreWay Acres Resort Inn
59 Shore Street
Falmouth 508-540-3000
This event, for children age 12 and under includes:
A pint-sized Gingerbread House assembled and ready to decorate
Trays of candies, cookies, cereals, sprinkles & frostings for decorating
Light refreshments for kids and grownups
$10.95 per child
1st Reserved Seating: 10:00 – 11:30 AM
2nd Reserved Seating: 12:30 – 2:00 PM
Click here to see full list of Falmouth holiday events!
Eastham

Eastham Holiday Festival
December 3 10 AM – 1 PM
Sponsored by the Eastham Chamber of Commerce and The Gift Barn, this Free event draws hundreds of children every year to help kick off the holiday season. This festive day includes a visit with Santa at the Gift Barn.For more information on how to get involved in this event as a sponsor or participant, contact the Eastham Chamber info@easthamchamber.com 508-240-7211
Community Holiday Party
December 8th 6:00-10:00 PM
This community holiday party is an opportunity for businesses, organizations, and families to show appreciation to their staff, clients, friends, and neighbors.
Billingsgate Ballroom at Four Points by Sheraton Eastham
3800 Route 6
Eastham
Click here for more information.
Harwich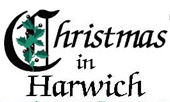 Christmas in Harwich
Friday, December 2, 3 & 4
The festivities begin on Friday, December 2nd with the Annual Christmas Tree Lighting at Doane Park in Harwich Port at 5:30 PM.
Call 508-430-1165 for more information
Harwich Port Stroll
Friday, December 2 5:30-9PM
Tree lighting ceremony * Family Carol Singing * Photos with Santa * Horse-drawn carriage rides * Merchant open houses * Music * Refreshments * Good Cheer! *
Harwich Center events
Various events throughout the day on Saturday, December 3
from 8:30 AM-6:30 PM
East Harwich Stroll
December 3 1PM-4PM
Merchant open houses * Music * Refreshments * Good Cheer! *
Cove Club Open House
10AM-2PM
Lessons, Carols and Songs
Sunday, December 4
Christ Church Episcopal, Harwich Port 3-4pm
First Congregational Church, Harwich Center, 7 pm
For more information about the holidays in Harwich, click here.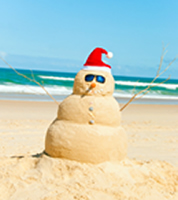 Hyannis
Hyannis Village Christmas Stroll
December 3
9:00 & 10:30 Breakfast with Santa at The British Beer Company
11:00-3:00 is the Main Street village stroll with music and holiday activities
4:00-7:00 is the Hyannis Harbor Lighting and Boat Parade on Ocean Street Docks
For more details and a full schedule, visit www.hyannismainstreet.com
Cape Symphony Orchestra presents "Holiday Pops Spectacular"
December 2-4
BHS Performing Arts Center, Hyannis
Herald the holiday season with joy! Delight in the heavenly melodies of a White Christmas and Christmas Eve on Cape Cod then rock around the Christmas tree with charming newcomer Nicole Werner.
More information: 508-362-1111 www.capesymphony.org
10th Annual Jolly Jaunt
December 4th
Resort & Conference Center at Hyannis, Hyannis
Hundreds of people will participate in the certified 5K race course and 2K (1.2 mile) walk through scenic Hyannisport to benefit Special Olympics Massachusetts (SOMA)/Cape & Islands. The fun, which kicks off at noon, also includes a post-race Holiday Party and the Jolly Jaunt Junior Dash! Find out more at www.jollyjaunt.org.
Martha's Vineyard
15th Annual Thanksgiving Day Festival
November 25, 2011
Agricultural Hall, West Tisbury, Martha's Vineyard
The largest Holiday Art Show on the Vineyard with over 85 Island Artisans. Balsam wreaths and ceramic ornaments to start off the holiday season and gifts galore from the Islands finest artists and craftsmen. Fine jewelry, glass, ceramics, fine art, clothing, book arts and much more.
A Festival of Wreaths
Thursday, December 1, 2011

6-9 PM
Federated Church
45 South Summer Street, Edgartown
75 handmade, natural wreaths for sale at $45 each, some to the highest bidder in a silent auction. For more information, call 508-627-4421.
Admission is $15.00
Oak Bluffs Holiday Tree Lighting
December 7th
Warm up with a cup of hot chocolate and a baked treat as the Vineyard Classic Brass Ensemble plays your favorite carols. Event is open to public and will be held at the passageway between Sharky's Cantina and The Locker on Circuit Ave after 6PM.
Christmas in Edgartown
December 9th-11th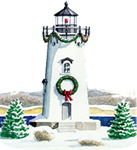 This annual holiday event includes a town parade, local tours, and chowder contest. Stroll through the "Evening Enchantment" of lighted garden trails and exhibits throughout the grounds of nearby Donaroma's Nursey. End your evening in the heart of it all at the Hob Knob fireside with egg nog, hot spiced cider, and cookies.
Click
here
to find out more about the event.
Mashpee
Mashpee Chamber's Holiday Cocktail Party & Auction
December 1st at 5:30PM
Ticket Cost: $30.00
Click here to learn more about the event.
6th Annual Mashpee Christmas Parade
December 10th at 5:30
Free admission
Click here to find out more about the parade.
Nantucket
Annual Chamber Christmas Tree Lighting & Community Caroling
November 25th at 5:00PM
Top of Main Street
Nantucket, MA
The 38th Annual Nantucket Christmas Stroll Weekend
December 3 - 5th
The Annual Christmas Stroll Weekend is a community holiday celebration attracting visitors from around the world. Santa and Mrs. Claus arrive to the island via a Coast Guard vessel and ride up Main Street in a horse-drawn carriage accompanied by the Town Crier. Carolers in Victorian costumes, bell ringers, student choirs and other musicians perform on the Main Street stage as well as stroll through town performing, all the while visitors can enjoy Nantucket's unique shops and restaurants.
Orleans
Seaside Christmas in Orleans
November 26 through month of December 2011
Events to include:
Santa's arrival at the Orleans Yacht Club
Sparky's Hay Rides around town
Traditional Candlelight Stroll
Lighthouse Charter School Chorus singing favorite Christmas carols
Annual Chowder Contest
Click here to learm more about the festivities
Osterville
42nd Annual Christmas Stroll
December 9th
For more information, click here.
Provincetown

Holly Folly Weekend
December 2-4th
Join the restaurants, galleries, shops and much more for a weekend of fun, including:
Holly Folly Shop Hop
Holly Folly Toy Drive
Holly Folly Snow Ball
Click here for all of the details!
Sandwich
Christmas in Sandwich Events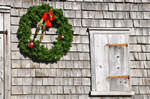 December 3rd-12th
Click here to learn more about what is in store for the holiday season!
Second Annual Glass Blowers Christmas
November 21st through December 30th
Sandwich Glass Museum
129 Main Street, Sandwich
Christmas highlights regional glass artists and glass studios. Artists will showcase their unique artistry.
Call 508-888-0251 for more details.
Holiday Open House at Titcomb's Bookshop
432 Route 6A, East Sandwich
Celebrate National Cookie Day (December 4th) at our Weekend Open House! Sample delicious cookies from our featured Holiday cookbooks and a cup of tea in Nancy Titcomb's antique teacups! Also enjoy a special display of vintage Madame Alexander dolls. 508-888-2331 or www.titcombsbookshop.com
Yarmouth Events
Yarmouthport Christmas Stroll
December 4th
Route 6A, Yarmouthport
1 p.m. to 4PM
508 362-3021