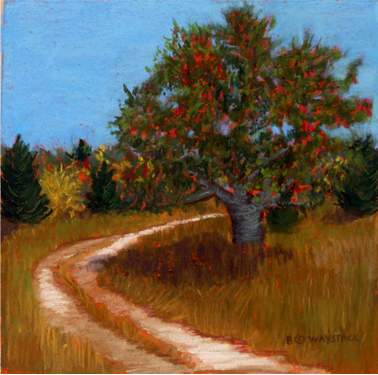 Welcome to the Fall issue of CapeWomenOnline, the only magazine for the Women of Cape Cod.
Three words capture the essence of the articles featured in this issue: Resiliency, Reinvention and Resources.
You will meet Cape Women who refuse to give up, refuse to get derailed and who know how to ask for help. This is what CapeWomenOnline is all about – reaching out, woman to woman, heart to heart.
It's time we get real about the way we live on Cape Cod as we enter this time of reflection. Life can be challenging in a seasonal location, especially in this economy, as Provincetown artist Katherine Fenwick discovered when she began Living her Dream.
Even well established, award-winning filmmakers have to reinvent how they work on the Cape, as documentarian Allison Argo explains in a Foot in Two Worlds.
In Meditation: Take Five, Constance Wilkinson has a meditation technique for even the busiest of us, and Kristen Magnacca shares three things you can do today to Return to your Power.
We welcome back author Gail McMeekin, who shares her strategy for Defining Heartfelt Personal Success, and columnist Saralee Perel discovers she has Someone To Watch Over Me.
There is no reason for a Cape Woman to feel alone - we have each other. This magazine illustrates the strength of our network, the breadth of our creativity and the depths of our compassion.
Check out our Resources section to see what Cape Women have to offer you. We regularly update our Support, Classes and Events pages so please keep emailing us your posts.
Thank you to all our contributors! Happy harvest!
Nicola, Katie & Jane