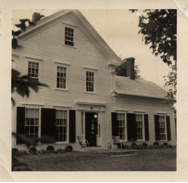 Atwood Farm's Secret
Devil Cake
by Nancy Nicol
My Grandmother Gertrude French ran the kitchen at Atwood Farm. From the moment she set her foot on the linoleum that summer day in 1949, she took over.
She gathered the vegetables, she skinned the fish, and she canned jelly, pickles and relish. When we ran out of something she would make the call to Ellis' Market and the delivery boy would show up later that day, sometimes balancing the entire order in a carton on his bicycle handles.
Grandma had her own particular style and scheme and if a baking dish or a serving spoon were out of place, she knew it and we heard about it.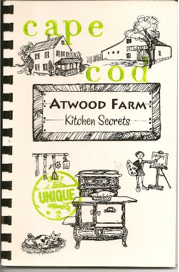 Click here for Devil Cake &
Mom's Orange Icing
We hope you enjoy these readers' Holiday Stories and Recipes.

Shoes
by Suzann Dwyer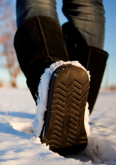 Upon waking, I slip on the nearest pair of shoes. Old brown, scuffed, swayed clogs have become house slippers. Peering into the closest for an alternative, I realize I can see parts of my life through my shoes.
New Year's Eve
Knee-High Blue Rubber Boots - mine
Brown Suede Uggs - my daughter Courtnay's
Courtnay is visiting me on Cape Cod from Rochester, New York. It's been a long time since just the two of us spent time together, making this holiday visit even more precious. Picasso, our little shih tzu, is happy to prance by her side again.
It was 10 years ago when she chose this runt of the litter. She'd scooped him up in her arms, dismissing our appointments to view other puppies. We'd headed for the pet store for any and ALL puppy provisions. A chill had hung in the Rochester air so Courtnay had swaddled him in her coat.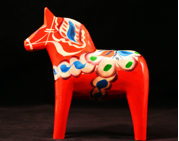 Pam's Glögg
by Gail Nickerson
Part of being Swedish has to do with family, food and celebrating... well... just about everything.
My best friend Pam is Swedish and her husband is Finnish – a very Scandinavian household. Every year, in preparing to celebrate Christmas for her immediate family of about fifty or so people, Pam makes Glögg, which is the Swedish answer to Drambui, Benedictine, twenty year old Scotch or Louis Roederer, Cristal Brut 1990, Millenium 2000, Methuselah (6L), which at $17,625 a bottle, is the most expensive champagne in the world. I looked it up.
Samuel Johnson, author of the first English dictionary, wrote "Claret is the drink for boys, port for men, but he who aspires to be a hero must drink brandy." Glögg encompasses all three plus the addition of a very good whisky.
Contrary to Scandinavian wannabees, Glögg is not pronounced glug, which sounds tacky at best. It's pronounced more akin to glerg, but with an almost silent 'r', hence the umlaut.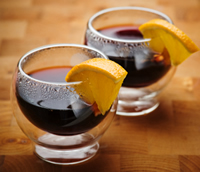 Click here for Pam's Glögg Recipe
Weather Dogs
by K.S. Mueller
In the student travel industry, part of our gig is to organize (and often attend) the annual "Yuletide in (pick a city)" International Teacher Convention.
Since I don't have any kids, and my mother was in relatively good health for many years, I attended the Yuletide Convention every holiday season.
Traveling in December takes a bit of getting used to. The days, particularly in places like England and Germany, are very short in the winter. The weather is gloomy. Stores and museums are closed. Pair that with jetlag and the holiday rush and you have a decent recipe for seasonal depression.
Nevertheless, both prior to and following each convention, I would summon the courage to extend my trip and do some personal sightseeing.
The year I turned 40, I sadly realized I was probably not going to have any kids. To fill the void, I decided I needed another dog.
Hobie came into my life in May of 2000. Just five months old at the time, I dubbed him "Millennium Dog", since he was born in January.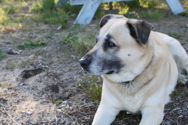 I fell instantly and hopelessly in love with this dog – he was the child I never had.
Begrudgingly, I still booked my annual Yuletide trip at the end of 2000. I left my dogs Timba, who was 17 at the time, and Hobie, the newly-crowned leader of our pack, at home with a friend who was nice enough to house and pet-sit.