Holiday Happenings
Around Cape Cod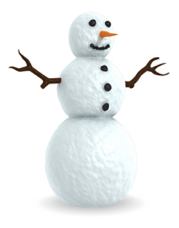 The CWO Holiday Elves have been busy rounding up details of your local Holiday events to help you plan your festivities.
Our Holiday Happenings schedule lists (in alphabetical order by town) fun things to do from Bourne to Provincetown.

Got Blankets?
by Danielle Andreasson, Julia Messinger, and Teagan O'Sullivan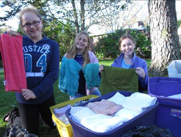 Got Blankets?
Then donate them to the Animal Rescue League of Boston!
Girl Scout Cadette Troop 80770 is collecting towels, sheets and blankets during the month of November.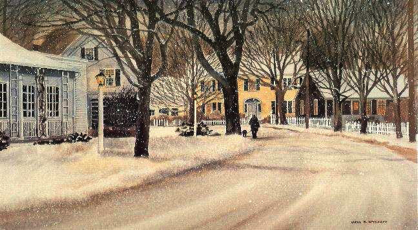 Published Courtesy of Karol Wyckoff
Holiday Happening Spotlight: 2011 Spectacle of Trees
A Winter Event You Won't Want to Miss!
Starting Thursday, December 1st, Cape Cod Charitable FunRaisers continues their work of helping non-profits in our community with the 6th annual Spectacle of Trees.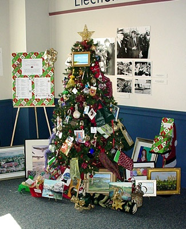 This fabulous array of beautifully decorated Christmas trees will be on display from December 1st through the 4th at the JFK Museum on Main Street, in Hyannis.
Due to popular demand, this event has also been extended to the following weekend of December 9th and 10th.
Come view the trees and be inspired by both their beauty and the hard working non-profit organizations who decorated them. You can support your local non-profits by purchasing Tree Bucks.

Holiday Happening Spotlight: Bass River Cookie Stroll
Let them eat Cookies!
The Bass River Holiday Cookie Stroll takes place December 10th, starting at 10:30 a.m. and continuing through 3:00 p.m., rain or shine.
The Stroll includes ten locations within a two-mile stretch of the historic Bass River area. The locations include the South Yarmouth Library, the Cape Cod Cultural Center and eight private homes.
The "ticket" is actually a cookbook with the recipes of all cookies served on the stroll, and descriptions of the historic homes along the route.
The cookbook comes with a hand-sewn drawstring bag in which to collect the various cookies, and sells for $15.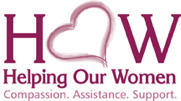 Holiday Giving:
Donate to HOW
Helping Our Women is a Provincetown based 501(c)3 organization providing services to women living with chronic, life threatening or disabling conditions in the towns of Eastham, Wellfleet, Truro and Provincetown. Our services include transportation to medical appointments, support groups, and financial assistance to low-income clients.
Donations are gratefully accepted at any time of the year and we encourage donations as holiday gifts for friends and family, who will receive a card notifying them of the gifts made in their honor.