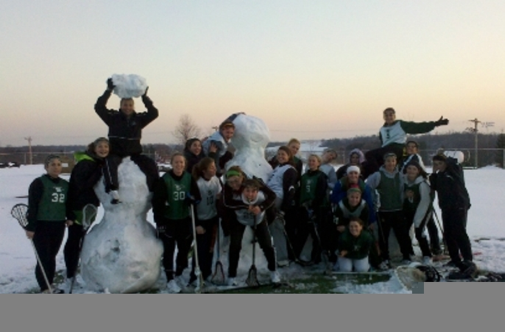 Slippery Rock University's Women's Lacrosse Team Photograph by Stephanie Boosahda
Captain Katie Roof noted in her school paper, "We had so much fun this season, the team meshed like never before, and next year we have fifteen incoming rookies so that will just be more room to make our family bigger."
The 11 wins matches the 1983 team that went 11-5-1 for the most wins in program history. The 11-6 finish also marks the first winning season for SRU since the program was reinstated in 2007.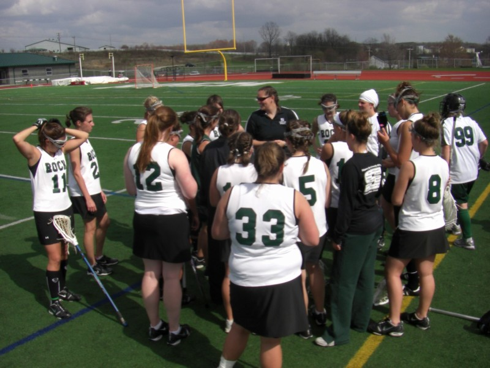 Circle Up. Photograph by Stephanie Boosahda
Slippery Rock's three seniors, not recruited by Hopkins, were a part of a 0-17 team their freshman season and a part of the first winning season since the program returned in their senior seasons. Several players also won honors:
Amy Halls scored 61 season goals, which ranks her fifth in Division II for the season
Halls and Casey Quinn now rank first and second in career goal scoring
Freshman goalie Kat Elkins set a Slippery Rock record for wins in a season, with 11
Hopkins has yet to sign a Cape Cod player, but now has three Massachusetts players on her winning team and a roster that is only losing three seniors.
Yes, Emily Hopkins, a South Yarmouth high schooler and Bishop Stang grad is definitely living her dream, and helping others to live their dreams as well.
Mathil Mishalanie lives and works on Cape Cod.