Limitless Passion to Save Marine Life
by Devon Ellington
The backbone of any successful non-profit organization is an enthusiastic, passionate, talented staff. The National Marine Life Center in Buzzards Bay is a prime example.
Walking into the Discovery Center of NMLC, you are enchanted by the brightly colored murals and the clever, tactile displays.
Meet and work with the three dynamic, tireless, fearless women who are the backbone of the Center, and you see why this facility is unparalleled in the area.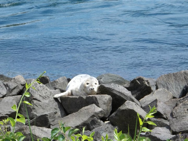 Its mission is to rehabilitate and release stranded marine life including sea turtles, dolphins, seals, and small whales.
Its vision includes expanding scientific knowledge of disease cause and cures, exploring the interdependence between human and marine life, and teaching future generations how to responsibly steward marine resources.

Environmental Action: Closing a Recycling Loophole
by Katie O'Sullivan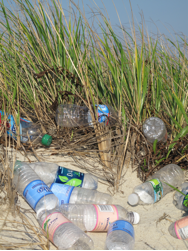 It's time to update the Bottle Bill.
The 1982 Bottle Bill is the most successful litter prevention and recycling program in Massachusetts history. Each year, about 80% of bottles and cans that require a 5-cent deposit are recycled compared to a mere 25% of non-deposit containers.
The problem is that non-deposit containers are thrown away – into the trash, in our forests, on roads, on our beaches and in our waterways – in huge quantities. Non-deposit empties would fill Fenway Park to the roof, every year.
Why is this so? Because the current bill included only carbonated beverages.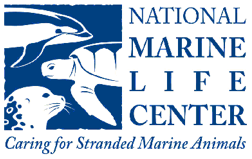 120 Main Street Buzzards Bay, MA 02532
www.nmlc.org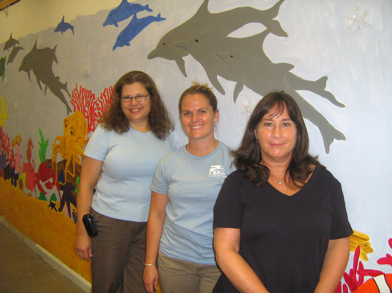 The Extraordinary Women of the National Marine Life Center
Photograph by Devon Ellington
Getting the Most out of those Winter Squash
by Katie O'Sullivan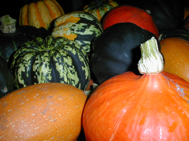 Acorn, Butternut, Carnival, Delicata, Blue Hubbard, Spaghetti… Winter Squash come in so many shapes and sizes, and are on sale now in most markets
The flavors and colors of autumn beckon us into the kitchen, but what to create?
It's easy enough to boil and mash a butternut squash into a familiar side dish, but why not let the squash be the star of the show?
Squash are high in fiber, low in calories, and filling in a way that satisfies that cold-weather need for comfort food.
Here are two of our favorite winter squash recipes that my family has adapted from the Better Homes and Gardens New Dieters Cookbook (1992, Meredith Books). They're both easy and delicious, and might empower you to look for new ways to enjoy these colorful fall treats.


The Association to Preserve Cape Cod is the region's leading nonprofit environmental organization, working for the adoption of laws, policies and programs that protect and enhance Cape Cod's natural resources and quality of life.
APCC relies on the generous support of its members for the vast majority of its funding.
For information on how you can become a supporter, or how to volunteer your time to help the APCC's efforts to update the Bottle Bill, Sustain Community Preservation and Support the Protection of Public Land please contact APCC at info@apcc.org
call (508) 362-4226
toll free (877) 955-4142
or visit www.apcc.org