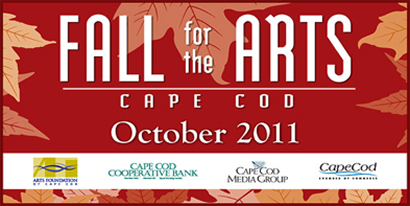 Fall for the Arts on Cape Cod
During the month of October 2011, the Arts Foundation of Cape Cod will present the fourth annual Fall for the Arts Festival in towns across Cape Cod. Fall for the Arts is a regional, free, family-friendly festival that showcases local art and culture.
Events include: live performances by local musicians; open houses at theaters, museums, and historical sites; readings and lectures; art activities for children; guided art and heritage walks; plein air painters; special art exhibits; and much more!
Theaters, museums, individual artists, studios, galleries, and other members of the cultural community across Cape Cod will be offering specials and discounts throughout the weekend to reach visitors and residents of all ages during this free, regional event.
Members of the Cape's creative community are encouraged to get involved with the Festival and take advantage of the free promotional opportunities offered by the AFCC for every Fall for the Arts participant.
For a complete listing of scheduled events and up-to-the-minute information, visit the Arts Foundation of Cape Cod's Fall for the Arts webpage
What kind of events will I find at the Fall for the Arts Festival?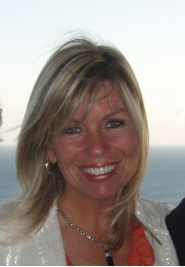 For One of Our Own
by Kathleen O'Keefe-Kanavos
In January of 2011, one of Cape Cod's daughters who was born and raised in Yarmouth, was diagnosed with recurrent breast cancer that had metastasized into Stage 4 bone cancer.
Parris Bauer had no hope for healing from the medical community. However, she refused to believe her oncologist when he said, "Your condition is terminal. We have no drugs or therapy to help you. Go home to Cape Cod and be close to your family."
Parris began researching alternative therapy and decided to start Dr. Max Gerson's Therapy in March 2011 http://www.gerson.org/.
It has been an amazing journey.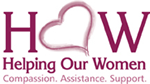 HOW Support Groups
Helping Our Women (HOW) sponsors two support groups. Our Cancer Support Group welcomes all women who have been diagnosed with any type of cancer.
This group is held on alternating Mondays from 11:30 am to 1 pm and is facilitated by Cindy Rosenbaum, LICSW at the Provincetown Senior Center at 26 Alden Street, Provincetown. Please call the office to confirm the schedule.
The Chronic Illness Support Group is held every Tuesday from 12:30 pm to 2 pm at St. Mary of the Harbor Church at 517 Commercial Street, Provincetown.
Facilitated by Doreen Devlin, RN, LMHC, this group welcomes all women living with a chronic illness.
Both groups are open to women Cape-wide, but women are encouraged to call the HOW office to speak with Donna or Irene before attending their first session.
HOW is a 501(c)3 non-profit organization. All donations are tax deductible to the fullest extent of the law.
Make donations from our website www.helpingourwomen.org or send a check to HOW at PO Box 1376, Provincetown, MA 02657.
Call Irene Rabinowitz with questions at 508-487-4357 or email irene@helpingourwomen.org or irene@helpingourwomen.org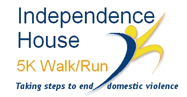 Taking Steps to End Domestic Violence
Join the Independence House 5K Walk/Run
October is Domestic Violence Awareness Month.
On October 1st, Independence House is hosting the annual 5K Walk/Run (with 1-mile option) to honor survivors of intimate partner violence and raise funds for Independence House.
Registration begins at 9 a.m., rain or shine. The Walk/Run begins at 10 a.m., and the Open House will continue from 9 a.m. to noon with music, food, prizes and fun for all ages.
Independence House, Inc. is a Cape Cod-based private, nonprofit organization, established in 1979 to serve the needs of survivors of domestic violence and their children.
Here's How You Can Get Involved:

FOR ONE OF OUR OWN:
Friends of Parris Benefit
for her healing journey
Sunday, October 2, 2pm
Alberto's Ristorante,
360 Main Street, Hyannis
Tickets: $25 SOLD AT THE DOOR
(additional contribution will be greatly appreciated)
Hors d'oeuvres-Live auction-Music-Raffle- Lots of great prizes!
Or
Send donations to:
Parris Bauer
c/o TD Bank, N.A.
1095 Route 28
South Yarmouth, MA 02664
Acc # 837-029-0864