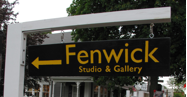 Living the Dream: Ordinary Inspirations
The Unique Perspective of Provincetown Artist
Katherine Fenwick
by Katie O'Sullivan
If you follow the yellow arrow off Commercial Street, just before the Thanassi Gallery, you will be led down a cobbled, perennial-lined path that bends around a corner to the Fenwick Gallery.
No larger than a living room, yet bathed in personality, Katherine Fenwick's working studio exhibits the humor and the talent of an artist who finds her inspiration in the simplest of objects.
"I'm serious about painting," Katherine explains, "but I'm not always a serious person."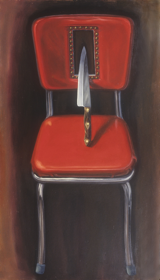 Love Me Tender, Oil on Panel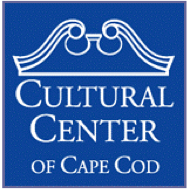 The Cultural Center
of Cape Cod
307 Old Main Street in South Yarmouth.
All exhibits and the reception are free and open to the public.
508 394 7100
www.cultural-center.org
Cape Cod Artists Collaborate to Interpret America the Beautiful at Cape Cod Museum of Art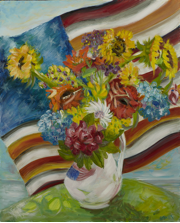 Oh Beautiful for Patriots Dream
Painting by Suzanne Packard
The words of America the Beautiful were written by Cape Cod native Katharine Lee Bates and published with a tune by Samuel A. Ward in 1910. To honor the song's 100th anniversary last year, 22 Cape Cod artists collaborated on a traveling exhibition.
The exhibit debuted last July in Boston, at the Massachusetts State House, and is now on display at the Cape Cod Museum of Art from September 18 through December 11. An opening reception will be held September 25 from 2-4 p.m.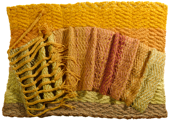 Amber Waves of Grain
Weaving by Sue Pellowe
America the Beautiful, a Collaboration between Painters and Fiber Artists features the work of 22 artists, 11 painters and 11 fiber artists, who interpret individual phrases of the anthem America the Beautiful in their respective media.

Endless Impossibilities
An Exhibition of works
by Contemporary Artist
Marie Canaves
"I give voice to life's struggles
and honor the courage, strength,
and perseverance that living
life fully requires."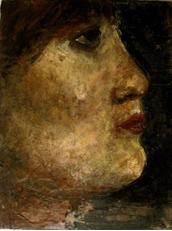 The Mystery Lady, Encaustic
at the Studio on Slough Road
October 15 to November 20
Opening Reception
October 15th from 5-7pm
75 Slough Road, Brewster, MA
508 364 6644
www.studioonsloughroad.com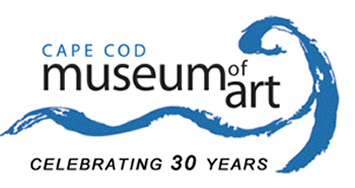 Fenwick
Studio & Gallery
Art Off the Beaten Path
Featuring contemporary
oil paintings & giclee prints
by Katherine Fenwick
233 Commercial Street
Provincetown

508-221-5647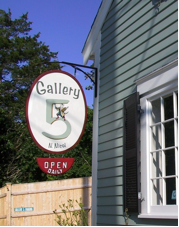 5 East Commercial Street
Wellfleet MA
Hours of Operation:
Fri - Sun at 10 a.m.
Tues -Thurs by chance
Open year round by appointment

508-349-5125
508-776-1149
www.nancynicolart.com