Everyday Sacred: How Mary Oliver's Poems Inspire Me to "Eat the Blessed Earth"
by Kim M. Baker
This is the earnest work. Each one of us is given/only so many mornings to do it----/to look around and love/the oily fur of our lives /the hoof and the grass-stained muzzle.1
It is not always easy to "love the oily fur" of my life. Even now in my mid-fifties, childhood traumas still stick out their tongues at me in ways that make me pause. It's sometimes hard to appreciate the "grass-stained muzzle" of working and nurturing relationships, of owning a home and paying bills.
While there are more than enough self-help strategies and gurus, I know that, often, what I really need to do is take a walk in the woods, on the beach, by a stream.
Or as Mary Oliver would do, drink from a pond "flavored with oak leaves and also, no doubt,/the feet of ducks."2 Even become a rose "in a field full of roses./Fear has not yet occurred to them . . ."3
Mary Oliver, the exquisite poet from Provincetown, is beloved on the Cape and far beyond.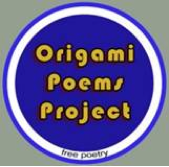 C
W

O Bookshelf

Helping local readers support
local authors!

Click here to see Titles
A Wash-Ashore on Cape Cod
by Geraldine Mills
Sitting on the west coast of Ireland at the edge of the Atlantic, as the tide turns back to lap the shores of Monument Beach, a little piece of my heart goes with it. I am reminded of the phrase "wash-ashore."
I learned the phrase during my visit to the United States last April. As part of a book tour with Connecticut poet, Lisa C. Taylor, our final readings were held on Cape Cod.
In 2009, Lisa had travelled to Connemara to work with me on the Irish-American connection and we wrote in a small stone cottage at the edge of the sea every day. The resulting collaboration called 'The Other Side of Longing,' has the Atlantic Ocean as the central metaphor.
This was not the first time for this "wash-ashore" to cross the Sagamore Bridge. I have been here in the summer when the osprey is lording its nest over cars and pedestrians. I have been here in the fall when the trees are awash with a painter's palette of claret, ochre, crimson and vermillion.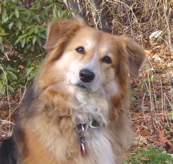 Someone To Watch
Over Me
by Saralee Perel
Gracie, my beautiful 15-year-old shepherd/collie mix, found her purpose.
Eight years ago, when I came home from a Boston hospital after my spinal cord injury, I was wearing a huge rock-solid brace that went from my chin to the middle of my chest.
When my husband Bob helped me to our couch, Gracie hopped up to give me her usual 3 million "Yippee you're home!" kisses. But before she landed her sloppy tongue on my face, she abruptly stopped herself upon seeing my brace and, I believe, sensing my pain.
And in that instant, I was no longer her caregiver. I was in her care.

INDEPENDENT BOOKSTORES ON CAPE COD
Click here to find links to your favorite locally owned bookstores
Click here to read Conquistadores
a poem by Geraldine Mills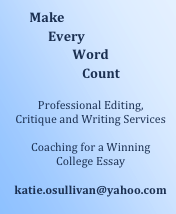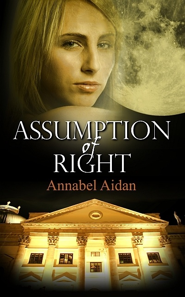 Witchcraft, politics, and theatre collide and combine as Morag D'Anneville and Secret Service agent Simon Keane fight to protect the Vice President of the United States -- or is it Morag who needs Simon's protection more than the VP?
Available in 3 Direct Buy options: