Environmental Action: Closing a Recycling Loophole
by Katie O'Sullivan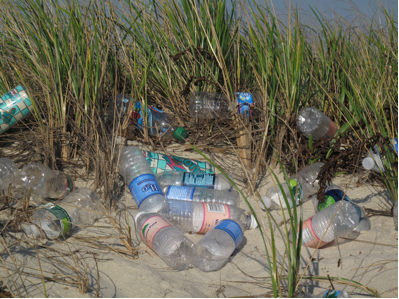 Photograph Courtesy of Katie O'Sullivan
It's time to update the Bottle Bill.
The 1982 Bottle Bill is the most successful litter prevention and recycling program in Massachusetts history. Each year, about 80% of bottles and cans that require a 5-cent deposit are recycled compared to a mere 25% of non-deposit containers.
The problem is that non-deposit containers are thrown away – into the trash, in our forests, on roads, on our beaches and in our waterways – in huge quantities. Non-deposit empties would fill Fenway Park to the roof, every year.
Why is this so? Because the current bill included only carbonated beverages.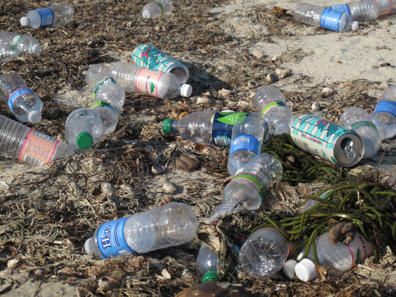 Photograph Courtesy of Katie O'Sullivan
Changes in consumer preferences over the last 29 years mean the Bottle Bill now contains a "loophole." Bottled water, flavored waters, ice teas, juices, and sports drinks are simply not covered. Non-carbonated beverages now account for one third of the market.
There is currently a revised Bottle Bill in the State House, titled "H.890/S.1650 An Act Updating the Bottle Bill". It closes the loophole on non-carbonated beverages and re-establishes the "Clean Environment Fund" to help fund programs to increase recycling even more. The proposal even allows small stores to be exempted from redeeming empties, and provides a modest raise to redemption centers.
The beverage industry doesn't want to see this bill made into law, and are lobbying hard against it. They've created an insanely profitable bottled water industry that they don't want tampered with (see the CapeWomenOnline article about bottled water in our Summer 2010 issue.)