Buried History Lies Beneath the Beaches of the National Seashore Cheers to Dead Pirates!
by Lynne Delaney
It is easy to become immersed in the magnificent natural beauty at Marconi beach in the National Seashore Park of Cape Cod.
On this particular day, the production of natural forces was especially mesmerizing. The air was unusually balmy and storm-like for an evening in April. The clouds in the sky were built up in layers of mountainous shades of slate gray and blue. The wave-churning ocean water reflected these colors as if to exchange compliments of power.
My husband and I stood on the beach, lost in the vast and open creation of beauty. As we admired how amazing this place is, our attention slowly came back to the main reason we had come here this particular evening.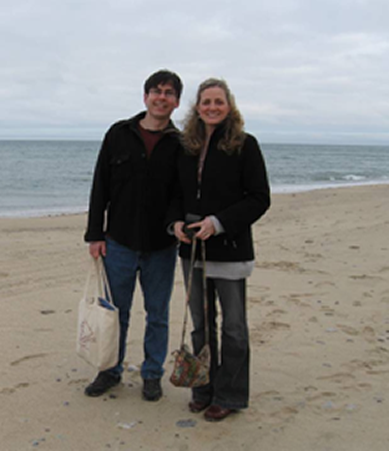 Standing upon the sand, I imagined the mass grave that we stood above. Over 100 men were buried under this beach - 294 years ago. That thought made a shiver go up my spine as I imagined I could see beneath the sandy covering of their burial site.
We were here to pay homage to our historic Cape Cod predecessors who were involved in the wreck of the pirate ship Whydah and others that lived in this area during that time. As the history books say, the Whydah wrecked on April 26, 1717. Some of the men were lost to the sea, never to be found. One hundred bodies washed up on shore and were buried in a mass grave on the beach.
Amidst the swirling chaos of hurricane force winds, only two men are known to have survived: John Julian, a Native American man, and Thomas Davis, a Welsh carpenter who was forced to join the pirate crew. The legends about the Whydah disagree about whether Sam Bellamy, the man who acquired this great ship, indeed survived.
Bellamy is usually portrayed as an egalitarian pirate, but some of the men didn't even want to be on the ship. Nonetheless, they were pirates and, good or bad, we feel that they are lost souls. So to honor them we sent a prayer and gave a toast of rum in hopes that they find peace.