And then she was gone…
by Patricia Monahan
Holidays always bring families together and ours is no exception. This holiday season was the first my daughter, Casey, was not home for Thanksgiving, or her birthday.
Having had enough of Cape Cod winters, Casey moved to Myrtle Beach, South Carolina in January to attend college. It's only a little over 900 miles away. Just a tad further than Cape Cod Community College!
It was hard to let her go. Harder than the first day she got on the school bus, harder than the first day she drove by herself. She has always been independent and I never want to clip her wings, but it has been hard to watch her leave the nest.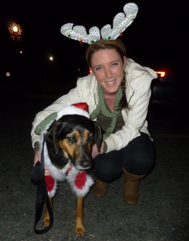 Memories of pacing the floor in anticipation of her birth, the week before Christmas, circled my brain as I paced the floors anxiously awaiting her return home 20 years later.
She drove the 900+ miles with her friend, Carol, who was heading home to the Boston area for Christmas.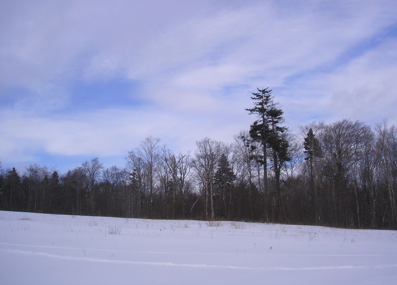 Peaceful Slopes, Killington, VT., Photograph by Peter Burnett
Calculated Risks
by Nicola Burnell
I recently went skiing for the first time in six years with my friend, Arlene, who had first introduced me to this challenging sport.
Being only my second ski trip, I began the day on the 'magic carpet' of Killington's bunny slope. My youngest son patiently guided me down the two runs it took for me to regain my ski legs, then up to the top of the mountain we went.
Did I mention that I'm afraid of heights?
The ski lift felt precarious, at best, but once I'd accepted that I was stuck in that tiny chair until we reached the top I actually felt myself relax into the jerking rhythm of the metal rope above me.
"This is the only way to see the mountains," Arlene grinned, an expert skier whose confidence offered me a temporary sense of false security.

It's Girl Scout Cookie Time… Again!
by Katie O'Sullivan
"Are you really doing this again?"
My husband watches as I stack cases of Thin Mints in the living room. He crosses his arms over his chest and frowns. "I thought you said last year was your LAST year?"
Well, that's what I thought.
Then my daughter decided to continue with Scouts, as did two of her friends. So we started a little Cadette group, with me as the supervisor. And another friend joined, so we became a troop. With me as the leader. And cookie mom.
The things we do for our kids.
I keep telling myself that I'll just stick with it as long as she's having fun. And she's definitely having fun being a Girl Scout.

Every Life is a Story Waiting to be Told
This magazine is your venue to share your life's journey; a place to inspire
and connect with Cape Women.
If you have a story you'd like to see published here then we'd love to hear from you!
Please email the Publisher:
First Light of Cape Cod

Stop Talking About Writing A Book – Just Write It!
Click here for class details
email: firstlight@capecod.net
The Smart Cookies of Cadette Troop 80770 will be singing and selling cookies at:
Stop & Shop, Route 39,
East Harwich
February 4, 10am-2pm
February 19, 10am-2pm
March 4, 10am-2pm