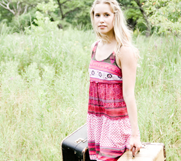 Music & More at Cape Cod Museum of Art
The Music & More series at Cape Cod Museum of Art returns for 2012, boasting a great lineup to warm up the weekends this winter.
On Sundays, starting January 8 through February 12 and again from February 26 through March 25, enjoy intimate concerts with musicians from a vast variety of disciplines.
The concerts start at 2:30 p.m. and are slated to include bluegrass, Dixieland jazz, acoustic folk pop, Celtic music, Latin and Brazilian, jazz standards and classical music. Following each performance, join the musicians for conversation and light refreshments.
At the beginning of January, museum patrons enjoyed the Cape Cod Chamber Ensemble on January 8, directed by David Gallagher, playing a presentation of Quintets for Piano and Winds by Mozart and Beethoven.
On January 15, Tripping Lily performed their unique blend of string music with pop sensibilities, mixing cutting edge vocal harmonies with ukulele, mandolin, fiddle and stand-up bass.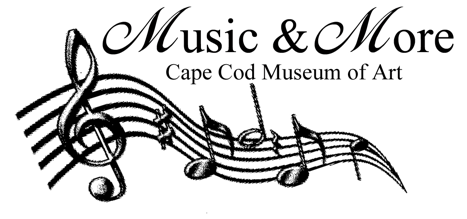 60 Hope Lane (off Route 6A) on the grounds of
Cape Cod Center for the Arts in Dennis, MA
508-385-4477 www.ccmoa.org

Helping babies get a great
start in life!
A Baby Center (ABC) provides critical basic items, like diapers and clothing, for infants and toddlers up to the age of three who live on Cape Cod and the Islands; and whose families meet income guidelines as identified by the federal WIC program.
Our diaper drive is ongoing for donations of diapers, baby wipes and baby clothing, especially in these tough times. Won't you help us help more babies in need?
Please donate or stop by and drop off some diapers at our location behind the Federated Church in downtown Hyannis.
A Baby Center
81 Willow Avenue
Hyannis, MA 02601
508-771-8157
HJT presents:
Sacred Stories
Come to the Harwich Junior Theatre on Saturday March 24th at 4:00 p.m. for the Reading of The Sacred Stories of Hospice.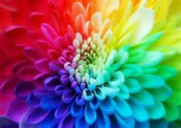 The Reading of The Sacred Stories of Hospice are based on actual experiences of Beacon Hospice staff, volunteers and family members in relationship to their mystical, spiritual and tender connection with dying patients.
Uplifting stories validate the soul's continuum beyond this life.
Partial proceeds to benefit Lighthouse Hospice Foundation. Wine and cheese reception to follow.
Go here for more information or to purchase tickets.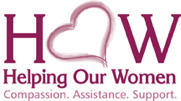 Join us on Tuesday, March 6th for the 4th Annual Dinner to benefit Helping Our Women at the Bistro at Crowne Pointe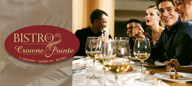 $75 per person
(cash bar and gratuity not included)
To reserve seats please call
508-487-4357 or email irene@helpingourwomen.org
Seating is limited, so reserve early!
Helping Our Women's services for women with chronic, life threatening and disabling conditions include weekly support groups, financial assistance for income eligible clients and transportation to medical or social service appointments.
We also have an open door policy to assist members of the community with resources, referrals and advocacy.