There's No Need to Fear, Underdogs is Here!
by Patricia Monahan
Are you pooped after a long day at work? Is your yard full of doggie-do land-mines? Do you worry what your kids will pick up when they play outdoors? Well, have no fear, Underdogs is here!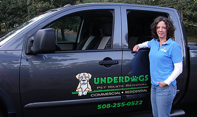 Meet Jaime Burge, owner of Cape Cod Underdogs Pet Waste Removal. Jaime is a current BPW member and a past president. She lives in Orleans with her husband and two sons, ages 5 and 7.
Besides her jobs as wife and mom, Jaime also runs SeaMist Event Planning, a full-service wedding and event planning business. In addition to all that, Jaime recently undertook the ownership of Underdogs!
Founded in 2006 by her friend Dana Medeiros, Cape Cod Underdogs has found a unique niche in the pet care market. While they don't (at least not at this time) take your pampered pooch for a walk, they do make walking in your yard a bit safer.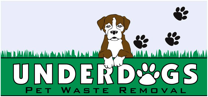 508 255 0522
http://capecodunderdogs.com

Scared of Probate No More: Good news about death and dying in Massachusetts for 2012!
by Gwynne Wiatrowski Guzzeau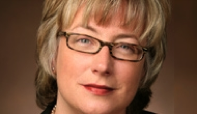 On March 31, 2012 the new Massachusetts Probate Code will become effective, reforming burdensome practices and procedures currently in place for the settlement of estates after death.
So, what does this mean for you? Surprisingly, it's good news!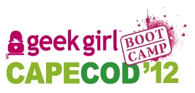 Come join us for the largest Hands-On Tech Conference for Women (and Men) in the area!
Whether you are a beginner newbie who needs hand-holding on all things computer, to the intermediate self-starter entrepreneur who needs some new tools, to you entirely tuned-in code toads looking to learn jQuery, Geek Girl Boot Camp has it all!
March 17th
8am-6pm
Cost: $169
Cape Cod Community College
MAIN CAMPUS,
West Barnstable, MA
Includes: Admission to all Workshops, Coffee, Lunch, Tshirt, Schwag Bag, Resource Handbook, and Reception to Follow!
Come celebrate Geek Girl's 5th Boot Camp on Cape Cod and St. Paddy's Day together, with the Geek Girls!
For more information and to sign up visit us here.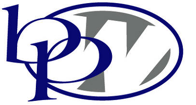 Business and Professional
Women's Foundation
BPW Lower Cape Cod meets on the second Tuesday of each month from September through June at various restaurants around the Lower Cape Cod.
For more information on topics and location of monthly meetings, please contact either co-presidents: