Reaching Peace One Child at a Time
by Jackie O'Hara
"If we are to reach real peace in the world, we shall have to begin with the children."
-- Mohandas Karamchand Gandhi (1869 -1948)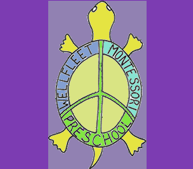 As an early childhood teacher and director, I get the chance every day to reach for peace, at Wellfleet Montessori Preschool.
Over 100 years ago in Italy, a brave and somewhat radical woman named Maria Montessori challenged the current system of education through her observations of children.
She became the first female licensed medical doctor in Italy in 1896, and went on to develop a philosophy of education that exists to this day all over the world. She was nominated for the Nobel Peace Prize in 1952.
Her philosophy is based on the belief that we need to allow children to reach for their potential in classrooms where they can flourish academically, but also develop a sense of community and see the greater good.
One way that Montessori schools do this is by teaching peace; we even have a Peace Curriculum.
At this time in our culture, we are surrounded by news of war and movies that portray violence as entertainment. This is also a time of rapid technological change in which companies market to us constantly through our screens and print media.

Christmas
(revised and revisited)
Poem by Colorado T. Sky
Published with kind permission from the formerly homeless poet


Offering Hope to Cape Cod's Homeless
by Hannah Depin
"Hope" is a word used a lot in everyday speech, in everything from commercials, to political campaigns, to movies. But what is hope, really?
Emily Dickinson, unable to put the concept into words, likened it to a bird singing a wordless tune. But Cape Codders need not look further than Ocean Street, Hyannis, to see what hope really is. Here, it abounds.
Homeless Not Hopeless opened its first two homes in 2007. Unlike other shelters, the Homeless Not Hopeless homes do not offer shelter for merely a few hours or for one night. Instead, the homes take in residents that live together and form a community.
In the organization's own words: "Everything done in the Homeless Not Hopeless homes guides people to recover their ability to work and live independently."
This may be through attention to medical and addiction issues, through participation in daily chores and home projects, or through instruction in skills like meal planning and financial literacy.
"But the real education," insists the group, "is to teach individuals how to be part of a family."
The familial atmosphere can be a welcome change for those accustomed to the trials of homelessness.

Fellow Villagers Take on Trivia Challenge for Adults with Autism
by Johanne Kieffer
It was a night of fun, facts and shopping!
Cape Cod Village, a non-profit organization for adults with autism, held its first-ever fundraising event on November 2nd at The Sea View in Dennisport, and the community response was overwhelming!
As I watched the patchwork of people flow through the door, I could feel the sense of excitement build; the community came to answer the call.
A sea of faces were woven into a night of solidarity and "we believe in your cause" echoed in pieces of conversations heard throughout the night.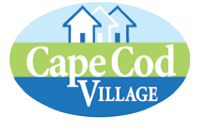 Cape Cod Village
Our mission is to meet the ongoing residential and community living needs of adults on the autism spectrum.
Our values are based on the belief that every individual is entitled to live a meaningful life.
Our vision is to create a dynamic campus-style residential community for adults with autism that emphasizes integration into the larger Cape Cod Community.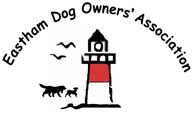 Dog Owners Welcome in Eastham!
Eastham Dog Owners Association
by Kathleen Mueller
"Eastham is a great place to own a dog," says Eastham Dog Owners Association President, Ed Daniels. "Our dogs can be our recreation, exercise, companions, even servants and sometimes confidants. They are family."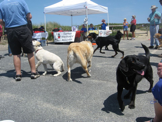 He goes on to say, "Dog ownership, like so many good things, can also create problems. The police department gets hundreds of calls about dogs a year, so, the chief's job would probably be easier without dogs – not to mention the callers.
And then there are the people who just don't like dogs for a variety of personal reasons. While dog owners should not be asked to take responsibility for another's anxieties, they do bear the responsibility to have proper control, training and care of their pet."
The Eastham Dog Owners Association (EDOA) is a non-profit 501(3)c organization whose mission is to educate, support, and serve dog owners living in Eastham. The organization's objectives are to enhance the health and welfare of dog owners and the public in Eastham, as well as provide educational opportunities where possible.