Connections and Confidence as a Recipe for Business Success
by Amy Mason and Pamela Wills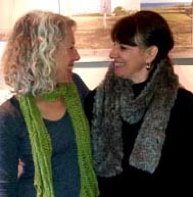 Starting a business is always scary and always requires taking a leap of faith. Call it courage, call it crazy – either way, it is a venture fraught with many challenges, adventures and rollercoaster emotions.
Add to that mix the added complications of motherhood plus location on this tiny resort peninsula and you've got a pretty unique recipe. Is it a recipe for success, or disaster? Well, it could go either way.
However, this is a story about success.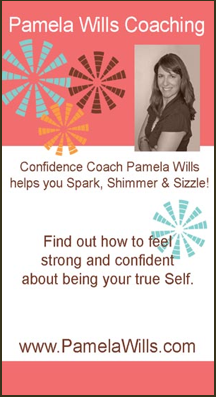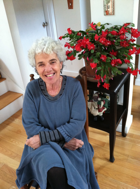 Recovery, Healing and Change: Why I Love My Work
by Michelle Olem
I am a clinician specializing in addictions and trauma.
I love my work.
I am incredibly grateful to all the clients who have trusted me enough to share their stories. I've had the opportunity to learn most of what I know about trauma, addiction and recovery from incredibly courageous survivors.
Yes, I did say they were the most important part of my schooling.
I did go to college and learned all the theory and approaches. And yes, all that information is in my software… but my inspiration comes from my clients.

The Art of Recovery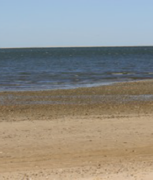 Individual, couples & family
counseling to address issues such as addiction, trauma, anxiety, stress, relationships & depression
Michele Olem, M. Ed., LADC1
508 498 7596
The Story in the Numbers
by Sherri Mahoney-Battles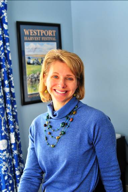 As a young girl I developed a love for reading. I read every book within reach devouring them at a rapid speed. At times, it seemed the library in my small town would run dry before my thirst could be quenched.
Certain authors drew me in, and I fell in love with the characters my imagination created, painting rich scenes in my head that no actress, movie, or television show could ever compete with.
People often comment on my career choice, confident I suffer through my days surrounded by piles of paperwork and dry numbers in a state of misery. Clients are often apologetic for dumping their tax and financial disasters into my hands unaware of my eagerness to dig through their boxes and files.
You see, for me it's always been about the stories.


Bringing Balance to Numbers"
Helping Cape Business Women Find Solutions to their Tax Issues for over 25 years
TAXING MATTERS
52 Cranberry Highway
Orleans, MA 02653
508 240 6740
sherilyn@taxingmatters.com
WWW.TAXINGMATTERS.COM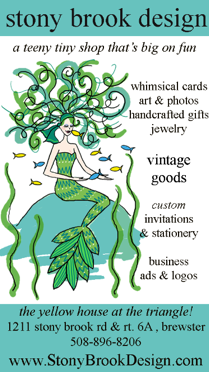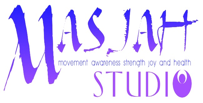 TAP INTO FUN
Masjah stands for Movement, Awareness, Strength, Joy & Health.
The Masjah Center continues to add programs and develop workshops that empower the MASJAH Mission. From our fitness classes, beginning and gentle yoga, to ZUMBA® and Tap, we believe in the Joy of Movement.
Pick up some tap shoes and join us!
New 6 week Tap Dance Series
Begins Tuesday, January 15
10:30 -11:30 a.m.
No experience is required.
The talented teacher is Fran Kostka, a 2nd generation dance teacher
The series is $75.00 for the 6 weeks. A second series will be added following this first kick off program.
Call the Masjah Center at 774-237-9068 with any questions or view our website at: