Through Time and Place: Rachel Ellis Kaufman and Heather Blume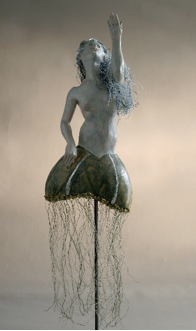 "Ascending Sea Nymph"
Heather Blume
Co-curated by Susan Kurtzman and PAAM Executive Director Christine McCarthy, Through Time and Place features work by local artist Heather Blume and her late mother, Rachel Ellis Kaufman, highlighting both the similarities and subtle nuances between the work of these two highly skilled and distinctly Cape Cod artists.
The exhibit, which will be on display from March 23 - May 13, 2012, includes a variety of media, including sculpture, oil painting, and woodblock prints and explores the invisible influences of a mother/daughter relationship as seen through the generations of their art.
Despite having never exhibited together, Blume and Kaufman influenced each other greatly, and created bodies of work that have parallel narratives with the natural world of Cape Cod. "It is [Kaufman's] love of the Cape, where she returned year after year, that provided great inspiration for her work, as well as the work of her daughter, Heather Blume," Says Susan.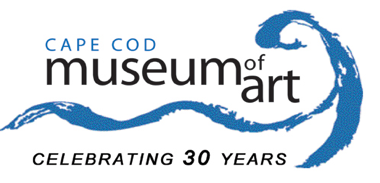 508-385-4477 www.ccmoa.org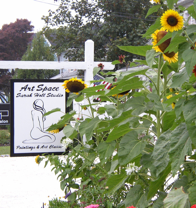 Will Hyannis Get The Cultural District Designation It So Obviously Deserves?
by Nicola Burnell and Melissa Hersh
If you've taken a walk along Hyannis' Main Street lately, passed the cafes and restaurants, bookstores, specialty shops and galleries, you will have felt the buzz of anticipation. This area is poised for what many local artists and residents have been working towards for years… state designation as a Cultural District.
"The Cultural District application is currently in process," explains Melissa Hersh, Barnstable's Arts and Culture Coordinator. "The application passed the Massachusetts Cultural Council's internal review, and we have a site visit scheduled for May 1."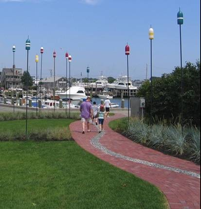 Walkway to Hyannis Harbor
The MCC Board will meet on May 22. Approval to change the current name from the HyArts District to the HyArts Cultural District will hopefully come through shortly after that date.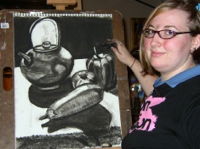 Sarah Holl's intern Amy Hufnagle
with charcoal drawing
ArtWork: Celebrating 15 years of School-to-Careers Art Internships
by Katie O'Sullivan
The 15th annual ArtWork exhibition, featuring work created by students and mentors from the Cape Cod and the Islands School-to-Careers Art Internship Program, will be on display from April 27 through May 13 at the Cape Cod Museum of Fine Art. A reception for all of the artists will be held Thursday, May 10 from 5:30 to 7:30 p.m.
The exhibition includes a mix of painting, sculpture, textile design and a variety of other media produced by students during the course of their partnerships with renowned local artists. Their mentors will also have work exhibited.
Since 1997, the School-to-Careers Art Internship Program has paired junior and senior high school students with successful working artists. There are two programs each year, in fall and spring where students work with artists for 8 weeks in their studios.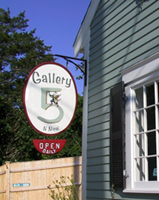 5 East Commercial Street
Wellfleet MA.
www.nancynicolart.com