"A Day of Words, Wit and Wisdom" with WE CAN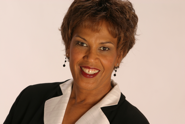 WE CAN's 8th annual celebration of "Words, Wit and Wisdom" provides sponsors and attendees with a unique opportunity to meet and speak with a panel of award-winning authors, as well as Liz Walker, 2012's Woman of the Year.
It's also the perfect chance to contribute to the mission of WE CAN, an exceptionally effective Cape non-profit.
The theme of this year's event is "The Power of Community," and will be held Thursday, June 7, from 8:30 am to 2:30 pm, at the Wychmere Beach Club, 23 Snow Inn Road in Harwich Port. Reservations are required, and the $150 tickets sell out fast every year.
Anne LeClaire, WE CAN Special Advisor and distinguished author will emcee the event.
This year's featured panelists are internationally acclaimed authors Marianne Leone, Gregory Maguire, and Gail Tsukiyama. The authors, including LeClaire, will be available to sign their books at the event.

Award Winning Poetry
PEN Woman and Cape Women Online contributor Christina Laurie received third prize in the Massachusetts State Poetry Society Inc. December poetry contest for her poem "Winter Night."
Her haiku book, Seasons Rising, also brought praise from the 19th Annual Writer's Digest Self-Published Book Awards. Comments included praise for the "clear sense of motifs ... especially the seasons and nature... The extensive use of alliteration is also effective."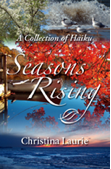 The book, which makes a beautiful gift, is available directly from the poet.
Contact her at PreacherPoet@comcast.net or 508-540-0762.
Visit her website at:
www.ChristinaCapeWriter.110mb.com

Lisa Genova to Speak at WDYC Luncheon June 15
Tickets: $25 to benefit WE CAN
Lisa Genova, award-winning author of best-selling novels Still Alice and Left Neglected, is the featured speaker at the West Dennis Yacht Club Book Club's annual Author's Lunch on Friday, June 15th. The event is open to the public, but sells out quickly. Deadline for reservations is June 5.
Attendees will have the opportunity to meet and speak with Lisa. She holds a PhD in Neuroscience from Harvard University and travels the world speaking about the causes, treatments, ways to prevent, and what it feels like to live with Alzheimer's Disease. A Cape resident, Lisa is currently writing her third novel, Love Anthony, about a boy with autism.
Proceeds will benefit WE CAN, the non-profit that for more than 10 years has empowered Cape Cod women of all ages undergoing challenging life transitions by providing services that bring increased opportunity, self-sufficiency, stability, and lasting positive change for themselves, their families and, ultimately, our entire community.
For reservations, e-mail manager@wdyc.org. Make check payable to West Dennis Yacht Club and mail to West Dennis Yacht Club Luncheon, PO Box 422, West Dennis, MA 02670. For more information, call 508-398-9757.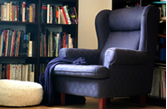 Arm Chair Critic
Patricia B. Bertschy Reviews:
Bridge of Sighs, by Richard Russo
Published By Alfred A. Knopf, 2007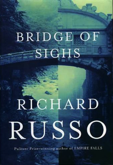 Every so often, you read a novel that you want to tell your friends to read, but when they ask "What is it about?" all you can say is "people, family, falling in love, and watching life unfold."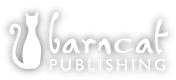 A place for writers.
Find your voice and get published
Online Workshops
Editing & Coaching Packages
And more

Traditional or Self-Publishing?
The Right Path for YOU
Special offer for readers of Cape Women Online!
Sign up now for a FREE
3-part guide
Confused? You're not alone. With the rise of ebooks and new publishing models, the entire industry is undergoing big changes. How will this play out for you and your book? What are the options, and which ones are right for YOU?
This 3-part series is designed to help you navigate the head-spinning options available to today's writers. It will give you an overview of what you can expect, where to begin, and how to decide on your next steps.
Click HERE for more details
The Write Place At the Write Time literary journal, Member CLMP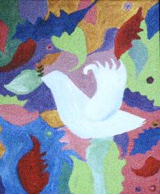 Best-selling author interviews,
fine art, fiction, poetry, non-fiction, writer resources and contests-
a writing community at your fingertips.
Come in and be captivated...