---
The Nautilus Awards represents "Better Books for a Better World." Now in its 13th year, this unique book awards program continues to gain prestige with authors and publishers around the world as it seeks, honors, awards, and promotes print books that inspire and connect our lives as individuals, communities, and global citizens. Dedicated to excellence and the highest literary standards, Nautilus assists its winners in getting excellent recognition, marketing and exhibiting opportunities, media coverage, industry exposure,
and enhanced prospects for sales.
You May Have a Nautilus-Winning Book
Or You May Want to Write One
Benefits Include -- but are not limited to…
Cash Prizes for Grand Winners
Exhibit Opportunities at Book Expo America, the London Book Fair, the Frankfort Book Fair, the American Library Association annual – and more
Announcements and Online Listings of Winning Titles
Marketing Opportunities
Enhanced Prospects for Sales
Invest In Your Message – Enter The 2013 Nautilus Awards
Does your book have a message or vision for creating a better, more successful, healthier life or a better way to live in harmony with one another or on this fragile planet?
The Nautilus Awards seeks and promotes thoughts and ideas about caring for, understanding, and improving our lives and relationships with ourselves, our families, our communities, two- and four-legged creatures, and the land we call Mother Earth.
The goal and intent of the Nautilus Awards is to help our winners get their life-affirming messages out to a world that yearns for new ways of thinking, relating, and being in the world together. For more information on the Nautilus Awards, visit www.nautilusbookawards.com
| | |
| --- | --- |
| | |
Former Nautilus Winners Include:
Deepak Chopra
Barbara Kingsolver
Thich Nhat Hanh
Marianne Williamson
Caroline Myss
Gregg Braden
Jean Houston, PhD
Jeremy Rifkin
Desmond Tutu
Lynne Twist
Lynne McTaggart
Eckhart Tolle
And many more…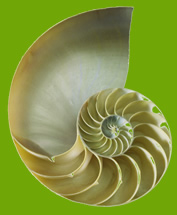 2013 Contest Information
The 2013 Nautilus Award will open for submissions on September 21, 2012, accepting print books published in English with a copyright of 2011 or 2012.
We welcome submissions from traditional publishers, small presses, and individual self-publishers, and we look for distinguished literary contributions to spiritual growth, conscious and natural living, peaceful solutions, high-level wellness, green values, responsible leadership, and positive social change.
We also welcome works of art, creativity, and inspirational reading for children, teens, and young adults. Closing date is January 31, 2013.
For more information including Guidelines for Entering, Payment Options, and a Downloadable Entry Form, please go to www.nautilusbookawards.com/Guidelines_for_Entering_DI3.html
Or contact Marilyn McGuire at marilyn@nautilusbookawards.com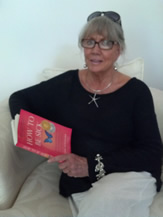 Marilyn McGuire is Founder and Director of Nautilus Book Awards and NAPRA (Networking Alternatives for Publishers, Retailers & Artists, 1988 – 2003, a trade association for publishers, booksellers, authors, editors and others in the publishing industry with members in every state and 16 countries).
Currently offering consulting and editing services for authors, Marilyn has previously been a literary agent, a bank officer, a psychotherapist, and a yoga instructor, and has graduate degrees in Banking, Psychology, Education, and Eastern Philosophy; she is also a member of G.R.I.T.S. (Girls Raised in The South); the mother of three talented children, and the grandmother of eight college-age grandchildren.
Now fully engaged in the management of the Nautilus Awards program, she conducts workshops on the benefits of winning book award contests and how to write and publish an award-winning book.
She has lived on a wild and wonderful island in the Pacific Northwest since 1985, drawn by the natural and unpretentious style embodied in a small, hand-written sign thumb-tacked to a shelf in the small local market that said "Gourmet Foods" – and had both sardines and Velveeta cheese among the selections. You can contact Marilyn McGuire at marilyn@nautilusbookawards.com