Travelling Companions Create Art
Reflections on a Journey Through the Artist's Way
by Nicola Burnell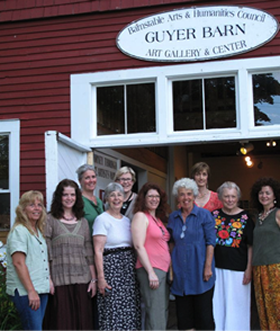 In July of this year, I was honored to co-curate an exhibit at the Guyer Barn validating my conviction that The Artist's Way, by Julia Cameron, is a book that changes lives. This exhibit illustrated the process experienced by several students who recently completed a twelve-week course with me.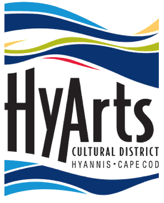 The HyArts Cultural District nurtures and celebrates the creativity and talent of established and emerging Cape Cod artists.
Call for Entries: The PICTURE WINDOW Exhibit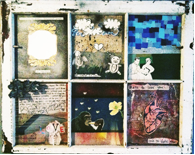 Artwork by Kate Carson
The Cultural Center of Cape Cod seeks entries to "PICTURE WINDOW," a juried exhibit of art that incorporates actual windows or that depicts windows and the views seen through them from outside or in.
All media are acceptable: paintings, drawings, assemblage, mixed media, photography, glass art, textiles, sculpture, etc.
The submission fee is $10 per entry. There is no limit on the number of entries. Approximately 40 pieces will be included in the exhibit, which will run from November 28-December 20 in the Great Hall Gallery.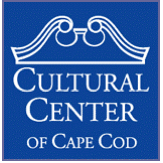 "All the Arts for All of Us"
Serving Cape Cod's community by offering a wide range of events, Exhibits, and educational programs
307 Old Main St., South Yarmouth
508-394-7100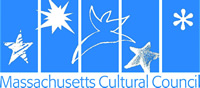 Find Funding Opportunities for Artists in Massachusetts
Being an artist on Cape Cod can be a hardship, especially after the tourists have taken their checkbooks home. But there are other ways to fund your art career. While you may know that the MCC's Artist Fellowships Program is a major source of funding for individual artists in Massachusetts, it's not the only one.
Check out the MCC's blog ArtSake, where you will find a list of funding sources for MA artists, from MCC's various programs, to funding for visual artists, musicians, filmmakers, and teaching artists. You will also find other funding information resources and much more!
Some of the grant programs share d on this blog have upcoming deadlines, so check out the list, and get some money to support your art!
Click here for the list of funding sources on the ArtSake blog.

Provincetown Art Association and Museum (PAAM)
460 Commercial Street,
Provincetown, MA
508 487 1750
www.paam.org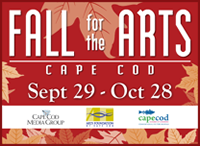 Click here for details and opening concert listings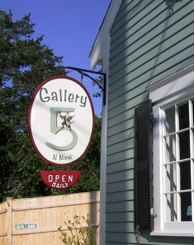 5 East Commercial Street
Wellfleet MA
Original oil paintings & abstract cartography
Open on Weekends & by appoinment through December
508 776 1149