Call for Entries: The PICTURE WINDOW Exhibit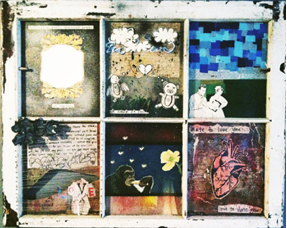 Artwork by Kate Carson
The Cultural Center of Cape Cod seeks entries to "PICTURE WINDOW," a juried exhibit of art that incorporates actual windows or that depicts windows and the views seen through them from outside or in. All media are acceptable: paintings, drawings, assemblage, mixed media, photography, glass art, textiles, sculpture, etc.
The submission fee is $10 per entry. There is no limit on the number of entries. Approximately 40 pieces will be included in the exhibit, which will run from November 28-December 20 in the Great Hall Gallery.
The Cultural Center will collect a 30% commission on work sold. Drop off days will be November 25 from 12:30-4:30pm and November 26 from 9:30am-4:30pm.
All work must be accompanied by an entry form available at the Center, www.cultural-center.org , or emailed by request. All wall art must be properly prepared for hanging. No sawtooth hangers, please.