Bourne

Holiday Cookie Swap
Saturday, December 8, 3:00 PM- 4:00 PM
Jonathan Bourne Public Library
19 Sandwich Road, Bourne
Bring 5 dozen (one kind) of your own home-baked cookies to swap for 5 dozen assorted cookies.
Victorian Christmas Train
12/05/12
Buzzards Bay Station, Bourne,
Presented by the Bourne Historical Society. Leaves Buzzard Bay Station at 6:30 p.m. Travel by train over the Cape Cod Canal to a transformed Victorian Village for hot cidar, treats & period games. Sing carols, and listen to a reading of A Christmas Carol. Cost: $15. Seating is limited, call 508-759-6123.
Brewster
Brewster for the Holidays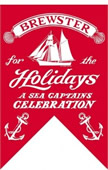 November 30-December 2, 2012

The holidays come alive during a magical weekend of memory making. It's a Cape Cod style celebration complete with concerts, parties, music, food, and family fun.
For more information on this and other holiday events, go here.
Chatham
2012 A Seaside Christmas,
Featuring The Festival Of The Trees
Sponsored by the Chatham Garden Club
Saturday, December 1, 2012
12:00noon -4:00pm
Chatham Garden Club A Seaside Christmas - featuring the Festival of Trees at the Cape Cod Commercial Hook Fishermen's Association
1566 Main Street, Chatham.
For more information go to: www.chathamgardenclub.org

Santa Visits Chatham Fish Pier and
Chatham Community Center
Sunday December 2, 2012 1:30 pm
39th Annual Santa Claus arrival at the Chatham Fish Pier on the Coast Guard Vessel, followed by a fire truck ride to the Community Center for a visit with Santa and a small gift.
Click here to see full listing of holiday happenings in Chatham!
Christmas-by-the-Sea
Sunday, December 2, 2012 to Monday, December 31, 2012
Christmastime in Chatham. The quaint seaside village positively sparkles during the holidays. To find out about all of the planned holiday activities by the merchants, click here.
Annual Chatham Christmas Stroll
Friday, December 07, 2012 to Sunday, December 09, 2012
Dennis
Dennis Village Stroll
12:00 PM Sunday, December 9, 2012
Gazebo on the Village Green
Corner of Old Bass River Rd & Route 6A Dennis
Be sure to stop by and enjoy a family afternoon of holiday festivities! Open houses, refreshments, stop by local shops, food sampler on the Village Green along with music on the band stand, hayrides, craft fair, breakfast with Santa at Carleton Hall, trolley rides and don't forget to bring your food pantry donation or a toy to place in the Toys For Tots box. Sponsored by the Northside Business Association in Dennis. (508) 385-6000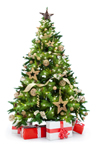 Eastham
Eastham Holiday Festival
December 1 10 AM – 1 PM
Sponsored by the Eastham Chamber of Commerce and The Gift Barn, this Free event draws hundreds of children every year to help kick off the holiday season. This festive day includes a visit with Santa at the Gift Barn.For more information on how to get involved in this event as a sponsor or participant, contact the Eastham Chamber info@easthamchamber.com 508-240-7211
Community Holiday Party
December 8th 6:00-10:00 PM
This community holiday party is an opportunity for businesses, organizations, and families to show appreciation to their staff, clients, friends, and neighbors.
Billingsgate Ballroom at Four Points by Sheraton Eastham
3800 Route 6
Eastham
Click here for more information.
Falmouth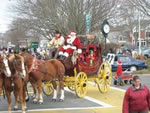 Holidays-by-the-Sea Weekend 2012
Friday November 30-Sunday December 2
Various Locations, Falmouth
Falmouth Chamber of Commerce 508-548-8500
For more details, click here.
21st Annual "Decorate Your Own Gingerbread House"
December 1 12:00 PM
ShoreWay Acres Resort Inn
59 Shore Street
Falmouth 508-540-3000
This event is for children age 12 and under
$10.95 per child
1st Reserved Seating: 10:00 – 11:30 AM
2nd Reserved Seating: 12:30 – 2:00 PM
Click here to see full list of Falmouth holiday events!
49th Annual Falmouth Christmas Parade
12 noon
Parade steps off at noontime at the Falmouth Mall and proceeds down Main Street to the Village Green. Known as Southeastern Massachusetts' largest holiday parade featuring theme decorated floats, marching bands, live animals, costumed characters and Santa Claus!
Harwich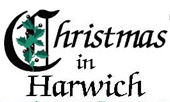 Christmas in Harwich
November 30th, December 1st and 2nd
Harwich Port Stroll
Friday, November 30 5:30-9PM
Tree lighting ceremony * Family Carol Singing * Photos with Santa * Horse-drawn carriage rides * Merchant open houses * Music * Refreshments * Good Cheer! *
Harwich Center events
Various events throughout the day on Saturday, December 1
from 8:00 AM-5:30 PM
East Harwich Stroll
December 1 1PM-4PM
Merchant open houses * Music * Refreshments * Good Cheer! *
Cove Club Open House
December 1 10AM-2PM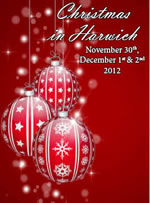 Lessons, Carols and Songs
Sunday, December 2
Christ Church Episcopal, Harwich Port 3-4pm
Christmas Concert
December 2
First Congregational Church, Harwich Center, 7 pm
Friends of Brooks Free Library Sing-A-Long
December 2

Brooks Free Library, Harwich Center 2:00 pm
For more information about the holidays in Harwich, click here.
Hyannis
Hyannis Main Street Stroll and Harbor Lighting/Boat Parade
December 1
9:00 & 10:30 Breakfast with Santa at The British Beer Company
11:00-3:00 is the Main Street village stroll with music and holiday activities
4:00-7:00 is the Hyannis Harbor Lighting and Boat Parade on Ocean Street Docks
For more details and a full schedule, visit www.hyannismainstreet.com
Cape Symphony Orchestra presents "Holiday Pops Spectacular"
11/30/12 to 12/02/12
BHS Performing Arts Center, Hyannis
Pour in a little Pops. Mix in some Motown. Top with traditional favorites. Garnish with Gospel. It's another flashy, fun celebration with the Cape Cod Symphony Orchestra, special guest artist Siobhan Magnus and friends! Ticket Prices: $27 - $66. Friday at 4 p.m. and 8 p.m. Saturday at 3 p.m. and 8 p.m. Sunday at 3 p.m.
More information: 508-362-1111 www.capesymphony.org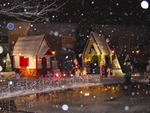 11th Annual Cape Cod Enchanted Village
11/30/12 to 01/02/13
Cape Codder Resort & Spa, Hyannis
The village features a magnificent display of more than 100,000 lights, a Santa's Village, animated reindeer stall, snowmen and a bonfire (weather permitting)
Martha's Vineyard
The Nutcracker Gala
December 2, 2012, 2:00pm

Children In The Arts of Martha's Vineyard present the 15th Annual Nutcracker Gala at the MVRHS Performing Arts Center. Premium Seating: $25.00 Forward seating. General Admission: $15.00
Oak Bluffs Holiday Tree Lighting
November 28th 6pm
The Oak Bluffs Association will once again sponsor the Annual Holiday Tree Lighting in Post Office Square. Join the Vineyard Haven Band for caroling, then take a short stroll up to Dreamland for hot chocolate and a meeting with Santa. Donations of non-perishable goods will be collected and distributed to the Food Pantry by the OB Firemen.
Vineyard Artisans Holiday Festival
Saturday, December 8 10:00am to 4:00pm
Grange Hall West Tisbury
Christmas in Edgartown
December 7th-9th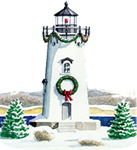 The 31st Annual Christmas in Edgartown, presented by the Edgartown Board of Trade. Christmas in Edgartown is a Vineyard tradition. For more information contact the Edgartown Board of Trade at 508-939-0199.
Mashpee
Mashpee Chamber's Twelve Days of Christmas!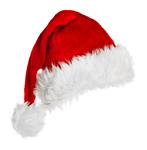 Saturday, December 1 - Wednesday, December 12

Click here to learn more about the event.
7th Annual Mashpee Christmas Parade
December 8th at 6pm
Free admission
Nantucket
Annual Chamber Christmas Tree Lighting & Community Caroling
November 25th at 5:00PM
Top of Main Street
Nantucket, MA
The 39th Annual Nantucket Christmas Stroll Weekend
11/30/12 to 12/02/12
Santa and Mrs. Claus arrive on Saturday via Coast Guard vessel and are escorted up Straight Wharf for a parade, while carolers in period costume, bell ringers and student choirs perform. Holiday craft shows, exhibitions and performances - including the Christmas House tour on Friday evening - add to the joyful festivities.
Nantucket Historical Association Festival of Trees
Nantucket Island, from 11/30/12 to 01/03/13
Visit here for more information
Orleans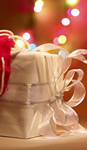 Seaside Christmas in Orleans
11/24/12 to 12/31/12
Click here to learm more about the festivities
Osterville
42nd Annual Christmas Stroll
December 14th
Christmas Tea at the Library
December 22nd 1-3 pm
Come in relax, have some tea, and listen to Andrea McCarthy on harp.
Provincetown

Holly Folly Weekend
11/30/12 to 12/02/12
Join the restaurants, galleries, shops and much more for a weekend of fun, including:
Caroling, cabaret, lighting contest and a holiday house tour!
Click here for all of the details!
Sandwich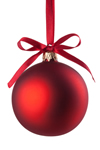 Country Christmas Open House
12/01/12 to 12/02/12 10:00am - 4:00pm
Green Briar Nature Center, 6 Discovery Hill Road, East Sandwich, MA
Holly Days
Beginning on December 9th
Enjoy magical events that capture the spirit of a New England holiday season. Take a magical train ride to see Santa and his elves busy in their workshop! Click here to learn more.
Yarmouth Events
Celtic Christmas Concert at the Cultural Center
December 8th 7:30 PM - 9:00 pm
Cape Cod Cultural Center 307 Old Main Street South Yarmouth
Reservations Recommended 508-394-7100
Yarmouthport Christmas Stroll
December 2nd
Route 6A, Yarmouthport
1 p.m. to 4pm
508 362-3021
Visit the museums, bed and breakfasts, inns, and businesses along the Old Kings Highway as they welcome you with holiday decorations, tasty treats, and music of the season.