The Best Christmas Present of My Life
by Saralee Perel
While I was wrapping Christmas gifts, the phone rang. It was my husband, Bob, calling from his cell phone. He was breathing rapidly and very upset. "I bought you a chocolate teddy bear as a surprise and the dog ate it!"
"Did you call the vet?"
"Yes. It's not just the chocolate. It's the foil. We have to get it out of her right away."
Soon Bob came through the door with Gracie, an adorable golden retriever-ish dog, who usually has a big goofy grin. But she wouldn't even look up at me or give me any licky-face kisses. Bob, clearly in agony, had a panicky look on his face I had never seen before.
As we rushed Gracie out back, Bob said, "I hate myself for letting this happen."
"Sweetheart, you didn't do this on purpose. Please don't hate yourself. It won't help. You adore Gracie." I'd have given anything to take his anguish away and have it myself instead.
With a turkey baster, we administered the remedy by mouth that our vet said should make her throw up. Then we waited.

Share your Life Story with us If you have a story you'd like to see published here then we'd love to hear from you!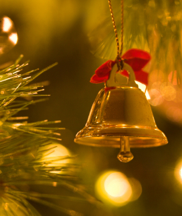 A Christmas Tradition
by K.S. Mueller
Every holiday season, for as far back as I can remember, the television would broadcast and re-broadcast the movie "It's A Wonderful Life" about 1,000 times between Thanksgiving Day and New Year's Day. On the Friday of Thanksgiving weekend, you could often find the picture, at that time enjoying public domain status, showing on several TV stations simultaneously.
The film has a so-called cult following, but was considered a box office disappointment when it was first made by the brilliant Frank Capra in 1946 just after the war.
It didn't win the Oscar for Best Picture that year – that honor went to another of my favorite films, "The Best Years of Our Lives" starring real-life Massachusetts war hero, Harold Russell – but "It's A Wonderful Life" became a holiday favorite in future decades, and remains one of America's favorite holiday films to this day. It is my favorite movie of all.

The Last List
by Debbie McNaughton
Once again it's time for me to bring the musty boxes, full of treasured items from Christmas past, up from the basement. As I wipe aside the cobwebs gathered upon their taped tops, I unfold the memories captured in my soul from the dream catcher of youth.
Each crinkled newspaper with headlines, sports or classified ads encase unique tree ornaments passed down to me by my parents, all telling tales over the past forty years.
As a dreamy child in the arms of my father, I had been lifted with care to place these delicate decorations on the high branches of our balsam tree. My most prized bulb had been my first baby gift, it was a deep purple, adorned with a teddy bear, clown, sailboat and a hand painted duck.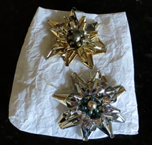 A fat glass cherub's head with ruby red lips, now missing both eyes, hangs with a bobby pin hanger. Only two fragile bells of faded blue remain from a set of eight. Tin stars of silver and gold, handcrafted in Finland, still hold a plastic jewel in their center.

Life Changes
by Debbie McNaughton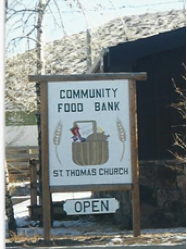 My thoughts were preoccupied one holiday season, as my daughter recovered from spinal surgery. Her twenty-four hour care had exhausted me. Unforeseen complications required additional nursing and our home had few quiet moments.
The holidays were here and I'd had little time to think about them. In fact, I only wanted to forget and have them pass by quickly. Difficult times make you wonder how soon they will evaporate and turn into hope again.
I sat in the rocking chair by the picture window one afternoon, content with the view of snow upon the back lawn that led towards the river.
An unexpected knock at the front door took me by surprise. I greeted six friends, with broad smiles on their faces.
"We hope you like turkey!" they chimed in together.