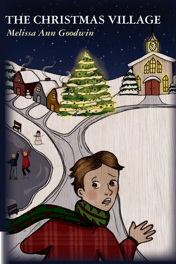 Weaving Tales with Childhood Memories
by Melissa Ann Goodwin
I know that my childhood memories strongly influence my writing, but it took a class of third graders to show me just how much.
Last year, North Andover teacher Cyndi Desmond read my book, The Christmas Village, to her class. Afterward, every child in the class wrote me a letter, telling me what they liked about the book and asking great questions about characters and setting and plot. The class invited me to meet with them in the spring, and I jumped at the opportunity.
As I prepared for this classroom visit, I began to realize just how significantly my own childhood memories had factored into the writing of this book.

The Write Place At the Write Time literary journal, Member CLMP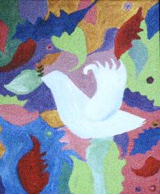 Best-selling author interviews,
fine art, fiction, poetry, non-fiction, writer resources and contests-
a writing community at your fingertips.
Come in and be captivated...
SUPPORT YOUR INDEPENDENT BOOKSTORES ON CAPE COD
Click here to find links to
locally owned bookstores
The Write Way:
The Ubiquitous Holiday Letter
by Katie O'Sullivan
The holidays are fast approaching, and you know what that means. The annual influx of holiday letters from friends you haven't seen in years telling you how awesome their lives are. That they love their jobs. That their kids are amazing.
Yeah, it makes me cringe just thinking about it.
What's worse than receiving four self-aggrandizing missives in a single day?
Having to write your own.
Never fear, gentle writer. We're here to help.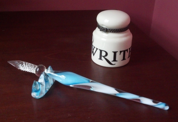 Make
Every
Word
Count
Professional Editing
Critique and Writing Services
Coaching for a Winning
College Essay

katie.osullivan@yahoo.com

2013 NAUTILUS BOOK AWARDS
OFFICIAL OPENING DATE SEPTEMBER 21ST
Does your book have a message or vision for creating a better, more successful, healthier life or a better way to live in harmony with one another or on this fragile planet?
Invest In Your Message -
Enter the 2013 Nautilus Awards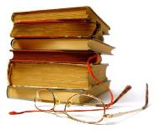 Click here to read how you can submit your book today!
Christmas Eve, 1953
by Marlene Bell
Jill bounced on her bed, her small body buoyant with anticipation, its electricity permeating the little room. She was nearly always good, but why had she been so mean to Kevie last summer?
All day, Jill had anticipated Santa's annual trip from the North Pole with increasing anxiety, as her conscience brought forgotten crimes into focus. She now thought of the times during the year she had done something she shouldn't have. She thought of those secret scribes who documented bad behavior.
Elves? No not them. They like mischief, if it isn't too bad. They just run around playing their music pipes and making toys. Guardian angels? Yes, them. They write everything down too, in case you forget.
Why did I bite Kevie and say he bit me first? Lies. Sins. Everyone will know I did something so Santa stayed away.
When her parents came into her room to kiss her goodnight, she quickly vanished under the covers with her eyes closed. After they left her bedroom and closed the door Jill tried to sleep but her head was filled with the breathless anticipation of Christmas.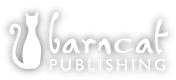 A place for writers.
Find your voice and get published
Online Workshops
Editing & Coaching Packages
And more

Special offer for readers of Cape Women Online!
Jamie Bernard's 3-part guide to traditional or self-publishing helps you navigate the head-spinning options available to today's writers. It gives you an overview of what you can expect, where to begin, and how to decide on your next steps.
Sign up here for Barncat Publishing's FREE 3-part guide
C
W

O Bookshelf

Helping local readers support
local authors!

Click here to see Titles
Poem
by Diane Brinker
It doesn't take many Ballroom lessons doing triple spins on high heels, to strike you:
Dancing is just like Life. Women are instructed how to follow, and on the slightest cue, we respond smoothly.
We learn the steps more easily, and anticipate our partner's lead.
If he has a totally different method, we quickly learn that, too.
The 'physicality' has to be there… he needs to smell right, lean right, hold you confidently, look you in the eye, smile - and you will follow eagerly, gracefully, leaning into him, and it will feel Grand.
But if he doesn't 'lead' or is a poor leader - you both go nowhere. You'll be stranded stupidly on the dance floor. Out of embarrassment or need, you'll start to try to lead. If he has had enough to drink, he may follow. But more likely he'll stumble, or just want to sit down.
And you'll be kind at first, "no big deal…" save for a bit of disappointment. But eventually you'll resent it, to sit out all that music.
If he's a particularly good dancer, you will dance 'til your feet blister, 'til you're breathless, oblivious, or both.
Isn't that what women want?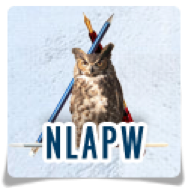 Become a member of the
Cape Cod Branch of the
National League of
American Pen Women