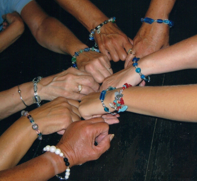 Crafty Chics
by Gail Tilton
Crafty Chics began in May 2006 when six women joined me at my home to play with polymer clay and create buttons for some knitting projects we were all working on.
Finding such enjoyment in the crafting and camaraderie, one woman asked if we could please do this again. That afternoon, I sat down at the computer to send out an email with a future date and I addressed the six participants as "Crafty Chics."
The name stuck and the group grew.


Provincetown Art Association and Museum (PAAM)
GALLERY HOURS October - May
noon to 5 pm, Thursday, Friday, Saturday and Sunday
also open by appointment
460 Commercial Street,
Provincetown, MA
508 487 1750
www.paam.org
Creative Christmas Cookies
by Teagan O'Sullivan
Everyone loves cookies. The holidays are a perfect excuse to roll up your sleeves, tie on an apron and try baking something a little more creative than run-of-the-mill chocolate chip.
Think of creatively iced sugar cookies, colored butter cookies pressed into holiday shapes, and those special molasses spice cookies that fill your kitchen with the smell of Christmas.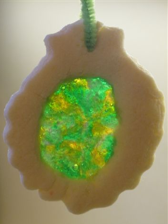 Here are two of our family's favorite special Christmas cookies, to add some "pizzazz" to your holiday cookie plate. Easy – and fun – to make and eat!
Old Fashioned Stained Glass Cookies
Peanut Butter "Blossoms"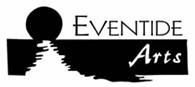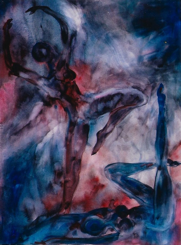 Journey into Expressive Arts: Self Discovery through Creativity
An Expose' of Works facilitated
by Jennifer Stratton
at the Brewster Ladies Library
Opening Reception on Friday December 7, from 5-8pm
Jennifer Stratton, an Expressive Arts Facilitator, will have a group showing at the Brewster Ladies Library during the month of December. The show will consist of works by Jennifer Stratton and individuals who have either participated in workshops with Jennifer, or worked with her individually.
Jennifer has been facilitating groups and individual process on Cape Cod for the past 8 years. She uses various forms of the expressive arts (visual, writing, movement and music) as a tool for self discovery.
Her groups have covered a wide sphere of topics such as grief, body image issues, depression, memory loss etc. She also runs groups for people who just want to delight in the process of creativity. She works with children and adults alike.
Jennifer received her training from the Expressive Arts Institute at Salve Regina University in Newport, R.I. She is an artist and musician in her own right and has now added the skills of Life Coaching to her repertoire.
For more information visit her website: www.jenniferstrattonart.com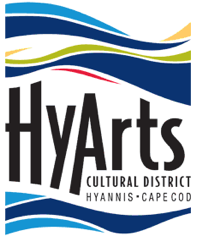 Meet the Artist
Dr. Edith A. Tonelli
at Barnstable Town Hall
Thursday, November 29
from 4 to 6PM
250 South Street, Hyannis
Dr. Edith A. Tonelli produces art works in the manner of traditional Chinese brush painting, often known by the Japanese term-"Sumi-e".
In a manner similar to Acupuncture and the physical arts of Tai Qui and Qigong, traditional Chinese painting involves a process of capturing and expressing "qui", what the Chinese call "energy" of life, or "the life force".
Dr. Tonelli works are featured on the Hearing Room and Selectmen Room walls in Town Hall through November 30.
The Artwork on Loan program is another venue for local artists to display their work. Visitors who use the meeting rooms will discover an inviting and attractive environment and will have an opportunity to learn about some of the Cape's local artists.
Email here for more information
about the
Artwork on Loan Program