Holiday Cookie Stroll in Historic Bass River
The 7th Annual Holiday Cookie Stroll will take place on Saturday, December 8, from 10:00-3:00, rain or shine, in historic Bass River, South Yarmouth.
The "ticket" is actually a cookbook with the recipes of all cookies served on this two-mile walking tour to ten sites, including the Cultural Center of Cape Cod and an Open House at the South Yarmouth Library.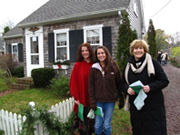 The cookbook comes with a festive drawstring bag for collecting cookies along the way. Free trolley transport will be available between groups of houses. All proceeds go to support the South Yarmouth Library. This year's honorees are Trustee Emeritus Priscilla Conner and the late John Conner, both former trustees and treasurers of the South Yarmouth Library Association.
Hot cider and cranberry bread will be served at the library, where visitors will see a display about the Conners.
Tickets are $15.00. Children under 12 are free but only ticket holders receive cookies. Tickets are limited and may be purchased starting on Monday, Nov. 19 at the South Yarmouth Library, Bass River Shoe Repair on Old Main Street, and Adrene Jewelers in the Hearth and Kettle Plaza.
Tickets may be reserved with a credit card at (508) 760-4820, ext. 1313, 10:00-4:00 daily, except noon to 4:00 on Sunday. The event usually sells out early. For more information, call Patty Creighton at (508)394-2983.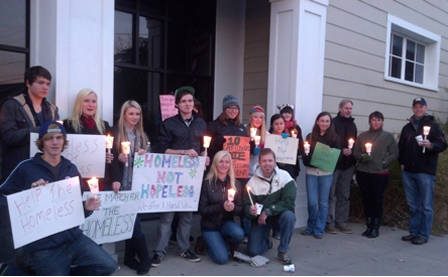 Cape Cod students organized a candlelight vigil and Homeless Not Hopeless Rally in October to shed light on the Cape's Homeless population.
Homeless Not Hopeless
by Hannah Depin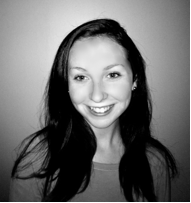 One bear.
One bear wandered onto Cape Cod last spring, and it was the only thing anyone could talk about. We named him, we tracked his progress from town to town. His Twitter account accumulated 1,957 followers.
I don't have anything against the Cape Cod Bear. I do think it's interesting to look at the kind of issues people pay attention to, and the issues they overlook.
Here are some headlines I saw on the news, word for word, exactly as they were written: "Woman sets fire to vending machine," "Kellog's recalls boxes of frosted Miniwheats," and "High demand for big bird costumes this Halloween."
The local news did not mention the people who are struggling with poverty.
They did not mention the homeless, and they did not mention the fifteen Cape Codders this year who have died from the effects of homelessness.
The issue has never received the attention it deserves. At times, it feels like the lives of human beings mean less than the lives of animals and pets, or the rising price of gas, or even the latest drama on reality TV.

Holiday Happenings around Cape Cod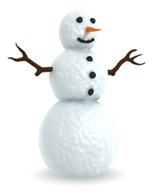 Support your local store owners this Holiday season! Enjoy hot chocolate and cookies while you browse for gifts at Cape Cod's annual Holiday Strolls.
The CWO Holiday Elves have rounded up details of your local Holiday events to help you plan your festivities.
Our Holiday Happenings schedule lists (in alphabetical order by town) fun things to do from Bourne to Provincetown.


23rd Annual National Homeless Persons' Memorial Day
December 21, 2012
The first day of winter,
the longest night of the year.
In 2011, 175 communities, including Hyannis, memorialized individuals who died as a direct result of homelessness.
Special Memorial Service

Friday December 21
5:30 – 7:30pm
at the Hyannis Federated Church
On Main Street, Hyannis
www.homelessnothopeless.org