More astonishing is the lead's ability to know when that strength to lead has waned, and relinquish lead to another, without hubris. What of this spirit of comity can we take into this New Year to weather present storms?
The whole of Nature's structure is captivating. While we focus on the point of the V, the leaders, it is the legs of the V that provide the staying power sustaining the whole. Each goose moving up and back in support of one another, unshaken in the entity's ability to go the distance.
What is most intriguing are the last few flyers of the formation, the ones that bring up the ends, following all the others, yet fully accepted in their part and place.
There is no chastisement for lack of leadership or substantive support. The ends of the V are where new beginnings start. Here is where latecomers along the way "fall in," become part of the whole, and find where they benefit the group best. Again, without preconception of proper place or validity of reason for being there.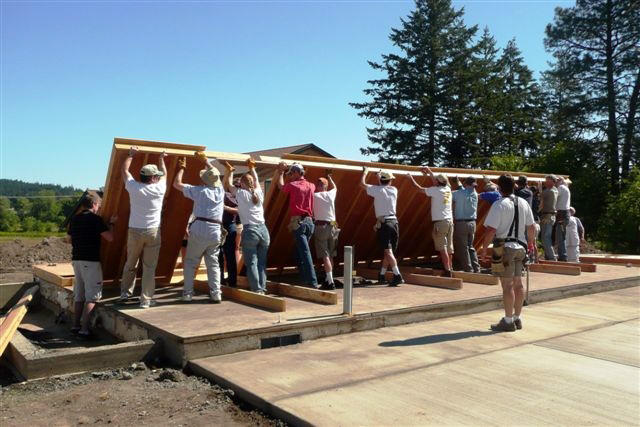 How inspiring. This coming together is not measured – deserving/undeserving; able/unable; needing/un-needing. This coming together is in a knowing that only collectively will they make it through the struggle. They will survive their long trek and continue living because they came together, supporting one another, to navigate the trials of distance and flight.
What we can learn from these creatures?
I think of where we are as a people. The variant world we live in technologically, economically, socially. How we prize our individuality. How we define ourselves by this uniqueness. Yet what is one's individuality with all that is shifting in this world?
We are in a time of change. How can one weather alone when one does not know what is before them?
Maybe in the actions of these birds is our solution, our opportunity. Maybe coming together in community, combining our individual abilities in unity, we will weather these changing times, and together migrate through this cultural, economic and technological winter confident of the arrival of spring.
* * * * * * * * * * * * *
What Is Your Question of Balance?
"I have been looking for work for well over six months. I have found short-term temporary jobs, nothing lasting. What can I do to find a long-term sustaining position?" Josey
These are, no doubt, different times. What do you think if I say it is in identifying your differences that possibilities abound for work that sustains and fulfils? It is a journey, a journey that begins with connecting with what is important to you. What you value. To find sustaining work you must bring your Self to your work because this is what you were born for…to bring your unique importance to this world.
To identify or re-identify what is important in your life, what you value, click on this link to download this exercise: Values Assessment
First rate the values listed. How do they resonate in your life? (6 being Significant, 1 being Minor)
Next, rate each of these same values as to how you are living these values. (6 being Strongly, 1 being Not Much)
Third, spend the next two weeks aware of when you are working with these values. What are you doing that embodies these values, e.g. working in your garden living the value of beauty?
At the completion of the 14 days, what six values resonated most? What were you doing? List them. Here the foundation of work that sustains is built.
In the next issue: Step 2 – The Framework of Work That Sustains