Living Whole: A Time of. . .
by Maggie French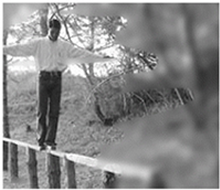 A New Year has begun. Full, some would say, of trepidation for all that is unknown.
Is that not the future, a place unknown, that can either be full of foreboding or alive with possibilities?
What is it of the human spirit that has some excited for what might be possible "out there," and others worrisome of possible turmoil?
They are equally possible. How can we ride the present changing world and see the possibilities ahead while managing through this unfamiliar territory?
I became aware of a possible answer one morning late in the fall. I was driving along Queen Ann Road taking in the changing colors, the deep blue in the autumn sky, the brilliant red and gold of the leaves.