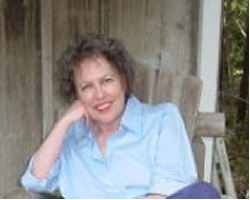 The Best Christmas Present of My Life
by Saralee Perel
While I was wrapping Christmas gifts, the phone rang. It was my husband, Bob, calling from his cell phone. He was breathing rapidly and very upset. "I bought you a chocolate teddy bear as a surprise and the dog ate it!"
"Did you call the vet?"
"Yes. It's not just the chocolate. It's the foil. We have to get it out of her right away."
Soon Bob came through the door with Gracie, an adorable golden retriever-ish dog, who usually has a big goofy grin. But she wouldn't even look up at me or give me any licky-face kisses. Bob, clearly in agony, had a panicky look on his face I had never seen before.
As we rushed Gracie out back, Bob said, "I hate myself for letting this happen."
"Sweetheart, you didn't do this on purpose. Please don't hate yourself. It won't help. You adore Gracie." I'd have given anything to take his anguish away and have it myself instead.
With a turkey baster, we administered the remedy by mouth that our vet said should make her throw up.
Then we waited.
I stood by them in our woods. Gracie looked awfully nauseated. Swaying, she walked slowly with her head near the ground. Still nothing happened. We were in constant touch with our vet. We knew we had very little time.
Bob's eyes filled with tears. My heart broke, watching him kneel beside his close pal. "I called her a bad dog," he whispered, soothingly rubbing her back as he tried not to cry. Gracie, agitated, started licking his face.
Whenever we're upset or crying, she tries to make us feel better. "Here she could die and I called her a bad dog," Bob said.
"You had to reprimand her," I said, touching his shoulder. Still we waited. Nothing. So as instructed, we gave her the remedy again.
Bob said, "I bought you a stuffed teddy bear for Christmas. It had the chocolate bear in its arms."