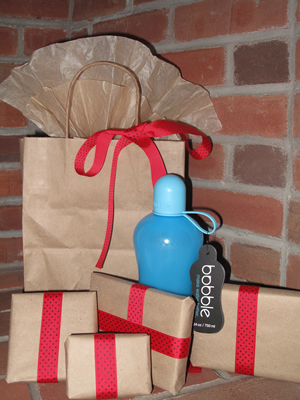 Eco-friendly Stocking Stuffers for Under $20
by Katie O'Sullivan
The holiday season is upon us – as is the annual panic to find thoughtful presents that don't break the budget.
With the economy still sluggish, I know my gift-giving budget is slimmer than usual. But with some creative searching, I've uncovered interesting (and eco-friendly) gifts for under $20 both online and from our local Cape Cod vendors. There's only room to list a few – but the options are endless if you think outside the box. (And ask your local shopkeepers for a little help!)
Buying local and supporting local artists and shopkeepers is eco-friendly because of the smaller carbon footprint, and it's also a great way to keep our Cape Cod economy strong.
Be sure to take a stroll down Main Streets in towns like Hyannis, Orleans, Chatham, Harwich Port and Provincetown to take advantage of holiday sales and surprises!
Don't feel up to the hustle and bustle of the season? We've also included a few online eco-gift selections that can be ordered with a click of the mouse while you sip your hot cider. And remember, many of our local retailers also have online shopping options available!
Jobi Pottery Pinchpots $12 from
The Little Beach Gallery, South Street, Hyannis
Jobi Pottery has been a Truro tradition since 1953. Today, owner/designer Susan Kurtzman still uses the original casting molds to create Jobi Pottery in her Truro studio. Every piece of pottery and pottery dinnerware is handmade and hand painted using the same methods created by original owners, Joe Colliano and Bill Hastings ("Jo-Bi").
Jen Villa's Little Beach Gallery carries an extensive collection of Jobi products, as well as an interesting and eclectic mix of arts and crafts from over 50 local artists and artisans. Knowledgeable and friendly, Jen can help you find the perfect gift for any budget.
From the people that brought you the original bobble, the reusable water bottle with the built-in filter, comes their newest design: the bobble 24/7, designed for active sports.
With an integrated cap and easy-to-carry handle, the new bobble is top rack dishwasher safe and free of BPA, Phthalates and PVC. It's made in the U.S.A. and available in blue, grey and magenta, and takes the same size replacement filters as the original bobble.
Not only does bobble 24/7 filter water to make it taste better, it also saves money while saving the environment. Each bobble filter equates to 300 single-serve bottle – that's 300 bottles you don't have to buy and that don't end up in a landfill.
Bike Chain Bottle Opener, long handled
version, $9.50
Bike Chain Bottle Opener, on a key ring, $5.00
Baseball necklace choker, made from real recycled baseballs, $15.00
from Yankee Ingenuity, Main Street, Chatham http://www.yankee-ingenuity.com/
This Chatham shop has so many fabulous gift items under $20 that it's hard to choose just one (or two, or three) to highlight. But I have a few sports fanatics on my gift list and these unique items caught my eye.
Made from recycled bike parts by Resource Revival in Oregon, the bottle openers are eco-friendly and oh-so-cool. The handles are made from repurposed bicycle chain, and the heads are a slice of used "freewheel cog" – I'm hoping that means something more to the recipient than it does to me, but I think it's cool nonetheless, and sure to spark conversations for years to come.
The baseball necklaces are made from authentic leather baseballs, created right here in Massachusetts. Perfect for that avid little leaguer or rabid Red Sox fan in your life, this makes a unique and thoughtful gift that won't break the bank.
Chocolate-covered Sea Salt Caramels
$6 for a half pound bag, Chatham Candy Manor, Main Street, Chatham
http://www.candymanor.com
Chocolate of any kind is always a welcome find in your Christmas stocking, but let me wax poetic for a few moments about my latest find.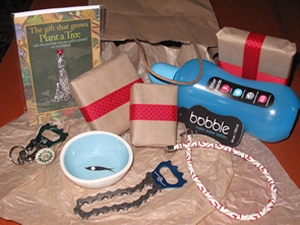 I'm sure you've seen the many varieties of sea salt caramels that have proliferated on the Cape in the last year or so. Sweet caramel goodness mixed with the crunch and tang of sea salt satisfies so many flavor needs that it's quickly become a popular Cape treat.
Now the folks at the Chatham Candy Manor have taken that delicious combination one step further, dipping their balls of salted caramel in milk chocolate. The result looks like an old-fashioned malted milk ball and tastes…simply heavenly.
And if caramel really isn't your thing, the wonderful chocolatiers at the Candy Manor have a wide variety of gift ideas for well under $20 to satisfy any and all holiday sweet tooths, including their classic "Cape Cod Clambake" box, complete with chocolate lobster, for $13.00.
And don't forget the handmade candy canes – with live candy making demonstrations at the shop on weekends.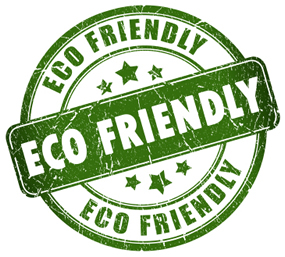 Lighthouse Plant a Tree Ornament $9.99
from National Wildlife Federation www.shopnwf.org
As the website urges, "Save the earth, one tree at a time."
One of the newest designs in the National Wildlife Federation's ongoing series of "Plant a Tree" ornaments is a lighthouse, perfect for Cape Cod Christmas trees and gift giving.
There are a total of 20 designs to choose from, each cast from solid pewter and tied with a silken burgundy ribbon. Each ornament is approximately 2 ¼" in diameter.
With every ornament purchased, a tree will be planted which helps to reduce global warming, increases habitat for wildlife, prevents soil erosion and helps create a better world for our children.
Makes both a great gift, and a great tradition for future giving.
Spinnaker Sail Keychain $12.50 from
Sea Fever Gear
1579 Main Street, West Chatham
http://www.seafevergear.com
Here's a unique idea for the sailor in your life. This eco-minded company recycles old sails and spinnakers into all sizes of bags, garments and accessories. While the bags can be pricey (ranging from $40-$140) the accessories are perfect for stocking stuffers.
Check out key chains made from bright spinnaker sails for $12.50, and cool wallets for $18.95. My favorite is the wine sock for $12.50, which you can fill with a bottle of red or white for that hard to buy for sister-in-law!
Cape Cod Beer Pint Glasses $5 per 16-ounce logo glass from the Cape Cod Brewery, Phinney's Lane, Hyannis http://www.capecodbeer.com/brewery
Cape Cod Brewery started out as a small brewer on the west end of Hyannis's Main Street in 2004. Today, they've moved over to Phinney's Lane and grown to an annual capacity of about 8,000 barrels.
They're busy brewing an average of 10-12 times each week during the high season, and about half that during the off-season. They distribute product from Plymouth to P-town, making beer drinkers happy all over Cape Cod. The seasonal "Berry Merry Holiday Ale" is available starting mid-November.
Take a fun, guided tour of the brewery on Saturdays at 1p.m. or Tuesdays at 11 a.m., and stop by their retail store to pick up clothing and glassware for the beer drinker on your list. Or skip the tour and go straight to the shop, open from 10 a.m. to 6 p.m. Monday through Friday and 11a.m. to 3 p.m. on Saturdays.
Photographs by Katie O'Sullivan

Katie O'Sullivan is the editor of this magazine, and had fun shopping for this article! She believes in buying local to help keep our local economy strong and vibrant.
Tell your local shopkeeper that you read about them in CapeWomenOnline magazine!