Homeless Not Hopeless
by Hannah Depin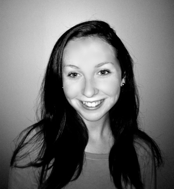 One bear.
One bear wandered onto Cape Cod last spring, and it was the only thing anyone could talk about. We named him, we tracked his progress from town to town. His Twitter account accumulated 1,957 followers.
I don't have anything against the Cape Cod Bear. I do think it's interesting to look at the kind of issues people pay attention to, and the issues they overlook. Here are some headlines I saw on the news, word for word, exactly as they were written: "Woman sets fire to vending machine," "Kellog's recalls boxes of frosted Miniwheats," and "High demand for big bird costumes this Halloween."
The local news did not mention the people who are struggling with poverty. They did not mention the homeless, and they did not mention the fifteen Cape Codders this year who have died from the effects of homelessness.
The issue has never received the attention it deserves. At times, it feels like the lives of human beings mean less than the lives of animals and pets, or the rising price of gas, or even the latest drama on reality TV.
Remember the shark attack in Truro last summer? Everyone knows the story. But what do Cape Codders know about the fifteen people who have died from homelessness? Do Cape Codders know that there even are homeless people?
Luckily, Homeless Not Hopeless is doing something to fix this problem, by creating homes, by educating, and by standing up to and winning against the Hyannis Zoning Board of Appeals.
Homelessness may not always make the front page, and the cause may not always draw in a big crowd. But there is hope. As Margaret Mead said, "Never doubt that a small group of thoughtful, committed citizens can change the world. Indeed, it is the only thing that ever has."
We can keep talking about sharks. We can still log into Twitter and see what the Cape Cod Bear is up to. But we cannot forget about our neighbors who will be struggling this winter. And maybe it will just be us who remember.
But I believe that this small group of thoughtful, committed citizens can make a difference for this cause, if not for the whole world, then at the very least for Cape Cod.
Hannah Depin is a Junior at Dennis Yarmouth High School and would love to become a professional writer someday. She has been involved with the DY Human Rights Club for three years, which focuses on current human rights issues around the world. Homeless Not Hopeless is a cause this club takes a deep interest in.
The DY Human Rights Club also held a walk-a-thon to help the Cavalry Baptist Church after it burned down in Hyannis in March 2012. Currently, the student members are examining the growing crisis of Human Trafficking. They also discuss political issues and current events concerning human rights.
The Human Rights Academy is a group of Cape Cod schools with Human Rights Clubs or similar clubs. Twice a year they hold day-long workshops to share their projects and ideas and learn more about human rights.