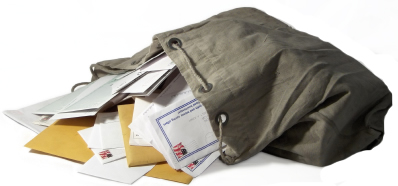 From the Write Way Mailbag:
One reader wrote to ask: "What's the difference between past and passed? I think the book I just started used the wrong one and I can't move on. What do you think?"
Well, "past" versus "passed" can be tricky.
PAST relates to location in time or space, and can be used as a noun, adjective, preposition or adverb.
PASSED is from the verb "to pass," and can be transitive (with a subject and object) or intransitive (with no object).
Writers can get confused between the two words because it can be tricky, as I said. One easy way to tell which word is appropriate is to rewrite the sentence in the present tense, as though describing something currently happening.
If you re-write it in the present tense and your sentence sounds like:
She and Karen pass the hot dog stand on their way to the beach, or
They are passing the hot dog stand as they walk to the beach
…then you want to use the verb passed, which is the past participle of the verb.
BUT, if you write it in the present tense and your sentence sounds like:
She and Karen walked past the hot dog stand…
THEN you can go ahead and use the word past, because your verb is "walked." Past is there in that sentence to specify location.
As a reader, it's going to be hard to determine what the author meant when writing. In my humble opinion, anything that makes the reader stop and focus on your word choices instead of your storyline is a bad thing.
If you have any question in your mind about the sentence you've just written, and whether you're using past or passed correctly, REWRITE THE SENTENCE.