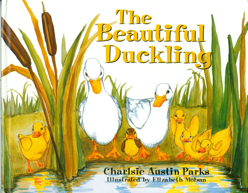 A Book Illustrated by Elizabeth Moisan
Moisan's favorite part of being a professional artist is that she "gets to do it every day. I paint and draw for a living. Of course, selling something or getting a contract for a piece of work is very much a favorite part." Working as an artist is Elizabeth's vocation; she's worked at nothing else for more than forty-two years.
Elizabeth mentions one of the challenges of being a professional artist: marketability. "Plain and simple, marketability is the luck of the draw. Someone is always passing judgment on your work, whether it's an art director, gallery owner, or passerby. It's subjective. If my work is unique or special, it's because I've struck a "universal" note. It appeals, just like a book or a movie. The caveat is, of course, that like the book or movie, it doesn't appeal to everyone."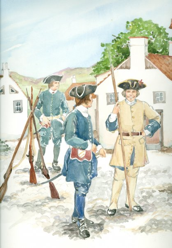 For illustrating and other artwork, Elizabeth markets them by networking, and by putting her portfolio online with companies that connect artists with projects, contacting art directors at publishing houses, magazines, printers, etc. Moisan also has a website http://quillsandbrushes.jimdo.com to get her artwork "out there.
The current vice president of Cape Cod's Branch of the National League of American Pen Women (NLAPW), Moisan was accepted in two artistic genres: visual art and literary arts, known as "Letters" by the NLAPW.
"I'm the author of Master of the Sweet Trade: A Story of the Pirate Samuel Bellamy, Mariah Hallett, and the Whydah. The book is available in many bookstores on Cape, thirteen libraries, some museums and gift shops, and from me, of course. It's a good read. Please visit www.elizabethmoisan-books.jimdo.com to see what I've done and what's on my mind."
Moisan also has a variety of community connections, where she gives back to her fellow artists and authors. Not only is she on the board of the local NLAPW chapter, but she is also the founder of A Book in the Hand, or ABITH, a literary group that promotes Cape authors of prose.
Since February 2009, ABITH has hosted a gathering on the second Monday of every month, where authors and readers come together at the Jacob Sears Memorial Library in East Dennis. Two authors read from their printed works and take questions from the audience, as well as raffle off copies of their books.