Ribbons to Remember
by Diane Riche
On April 21, 2010, my life seemed "normal" until around 11:00 pm when I found my mother laying on her living room floor, confused and hallucinating.
We called 911 and my life was never the same after that. After four long hours of waiting and wondering, we got a diagnosis… a metastatic brain tumor. It was assumed to be a result of her breast cancer returning eight years later.
A few days following the surgery to remove the tumor, the pathology came back. It wasn't breast cancer but was in fact ovarian cancer. The tests were repeated twice just to confirm, as ovarian cancer rarely spreads to the brain, but still it came back as ovarian cancer.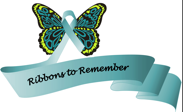 Raising ovarian cancer awareness...one ribbon at a time Remember the symptoms of ovarian cancer:
Bloating
Abdominal, pelvic or
lower back pain
Trouble eating or feeling full quickly
Urinary/Bowel changes
If you experience any of these symptoms and they persist for more than 2 weeks, please, call your doctor!
Department of Meditation
by Constance Wilkinson, LMHC, MFA
Meditation: Yo, What's the Point?
So here you are, reading.
Apparently, you're sufficiently interested in the subject of meditation to at least begin reading an article in CapeWomenOnline called "The Department of Meditation."
What is it that you want, really? Change? More of the same? Relief from suffering? Brighter mood? More creativity? More happiness? Less misery? Something different, you're not sure what?
The benefits of meditation are well-recognized these days, including (but not limited to) promoting relaxation of mind and body, reduction of stress, improving physical and mental well-being, even "turning on" genes; some studies have shown that meditation practice can change actual structures in the brain, suggesting the power of mind over matter may be just precisely the way things really are.
University of Wisconsin neuroscientist Richard Davidson, Ph.D., has studied and documented these changes, and stated in an interview, "We all know that if you engage in certain kinds of exercise on a regular basis you can strengthen certain muscle groups in particular ways.
Strengthening neural systems is not fundamentally different. It's basically replacing certain habits of mind with other habits."
Sounds promising, doesn't it?
No need for some big deal spiritual trip.
Just a tiny bit of meditation.

The Center for Change
Constance Wilkinson, LMHC, MFA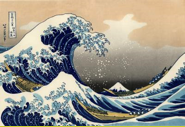 solution-focused psychotherapy
expressive arts
EMDR
clinical hypnosis
Brewster, MA
508-648-8105
triptych2@gmail.com
Healing the Whole Self
by Karen Corcoran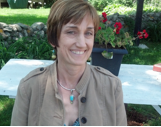 Eastern Body, Western Mind: Psychology and the Chakra System as a Path to the Self by Anodea Judith is one of those rare books that changed my life, changed my view of what is therapeutic and what helps one heal.
Judith started as a massage therapist then became a psychotherapist. She wrote her first book at the age of 25, Wheels of Life, outlining the chakra system and its relevance to healing.
In the former book, the author integrates techniques from bioenergetics, psychology and spiritual practices such as yoga and meditation into a system for healing and transformation. She postulates that body, mind and spirit are equal partners, that we cannot heal one part of the Self without addressing every part.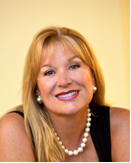 Cancer Q & A
with Kathy Kanavos
Ask Me Anything!
Kathy O'Keefe Kanavos addresses your concerns
about Cancer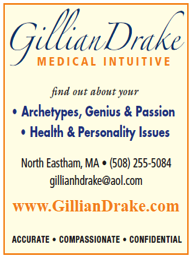 First Light of Cape Cod
Empower yourself with the
Healing Art of Reiki
1 Hour Reiki Healing Sessions
Summer Classes:
Reiki Practitioner Levels I & II
Master/Teacher Training III
for details about individual sessions and our class schedule email firstlight@capecod.net