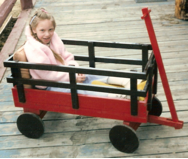 Three Pounds, Five Ounces
by Debbie McNaughton
Thirty years ago, as a pregnant woman with a baby in fetal distress, I found myself on board a "Flight for Life" plane as it rose into the evening sky.
In a Denver hospital, 500 miles from home, my daughter was delivered by C-section. The doctor cradled her in the palms of his two hands and brought her into my view. I looked at the tiny new soul, covered with silken body hair, still in the fetal position; her fingers and toes were the size of a doll. I cried with relief that she was alive.
"Hello little one," I said, "I'm your mother. Your name is Meghann."
Two months premature, in critical condition, Meg was transferred to Children's Hospital Neonatal ICU. My blood pressure was out of control and though it was imperative during delivery that I stay awake, sedation was now necessary to save my life. I said a silent prayer, "Please let me live, to hold Meg in my arms."
As the medication took effect and the noises of the operating room began to fade, the last thing I heard was the nurse telling the doctor, "Weight: "3 lbs, 5 oz."

Share your Life Story with us
This magazine is your venue to share your life's journey; a place to inspire and connect with Cape Women.
If you have a story you'd like to see published here then we'd love to hear from you!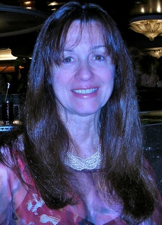 The Moxie Plant
Fiction by Marlene T. Bell
At the bottom of our street, on the other side of the big street, is an old Moxie plant. Not the kind that has leaves, the kind that is a factory.
Sometimes I save all the old tonic bottles to get money deposits at the factory. I bring the bottles there in my brother's wagon. I get a dime a bottle. Then I can go to Wolfie's store and get some penny candy. I like to buy fake white cigarettes and look like I'm smoking. Like the big kids.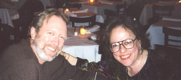 The Last Laugh is On Me
by Saralee Perel
When my husband, Bob, and I were walking through Beechwood Cemetery in Centerville, he shook his head and said, "Epitaphs are so serious."
"Right, Bob. Strange, isn't it?" I walked ahead of him, knowing full well where this talk was going.
He caught up with me. "W. C. Fields wanted his epitaph to read, 'On the whole, I'd rather be in Philadelphia.' Want to hear what I want?"
"No."
Apparently he thought I said, "YES! TELL ME!" He went on, "I'd rather be at Burger King, but then again, that's why I'm here in the first place."
Suddenly he stopped and looked at me lovingly. "I changed my mind. Our epitaphs should be an everlasting communication between each other."
"What a beautiful thought." I reached out to hug him but he was busy taking notes.
He said, "My first line will read, 'There once was a girl from Nantucket.'"
"Bob!"
That night I couldn't sleep. I get goofy when I don't sleep. I was thinking that the people who die never get to hear their own eulogies. So I wrote my own.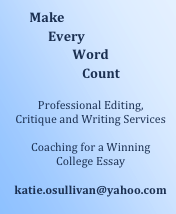 THE PATH TO DELIGHT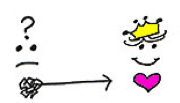 Tired of feeling like you're wading through molasses?
This 4-week workshop will lead you from chaos and overwhelm into a calm and contented heart.
Click here for details
Nicola Burnell is now teaching these classes:
Every Life is a Story
Waiting to be Told
Stop Talking About Writing A Book ~ Just Write It!
What's Your Story? If you don't like it then let's re-write it!
Click here for details