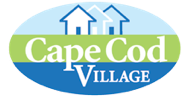 Cape Cod Village, Inc.
"Innovative Housing for Adults
with Autism"
A Place of Their Own
by Johanne Kieffer
As a single mother, I've always been the glue that held my family together. Time was always on my side.
What seemed like an infinite amount of time is now more finite. The journey has an end point. Closing in on the final years of my fifties, approaching the sixty-year milestone brings a reality check right between the eyes.
This is normal for most, however, when you have an adult child with autism, it is like a reality check on steroids. Impossible questions ruminate in your brain.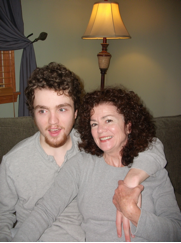 How do I provide for him when I'm gone? He's totally dependent on me. Who will take care of him? What kind of life will he have? Will he be safe? How do I begin to plan? Who can I trust? Where will he live? Can I even afford this?
An answer to my prayer arrived in my mailbox last March. A letter stating that a meeting of special needs parents was going to take place to talk about building housing for adults with autism.

Girl Scouts – More Than Cookies
by Gail Nickerson
This year the Girl Scouts of the U.S.A. are celebrating their Centennial. A hundred years ago, before the Titanic sank, Girl Scouting was founded.
One night in March, 1912, Juliette Gordon Low, nicknamed Daisy, the almost totally deaf, divorced daughter of a Confederate Civil War officer, who loved to try new things and was interested in just about everything, had an epiphany. She would bring Girl Scouting to this country.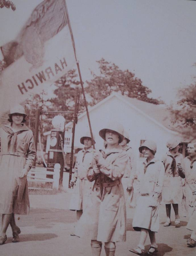 The Girl Guides had already been active in England and Scotland for a couple of years, which Juliette had seen firsthand while she lived overseas. Juliette called her cousin and between the two of them they recruited girls from such diverse places as the Female Orphan Asylum, the Synagogue Mickve Israel and the daughters of powerful and influential families of Savannah.
They met on the steps of Christ Church and founded the Girl Scouts of America. That very first troop consisted of 18 girls.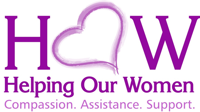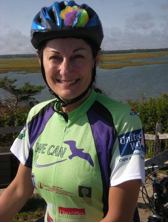 Are You Ready for The Last Gasp?
by Katie O'Sullivan
The teams are already practicing, and the excitement has already started to build.
The Last Gasp is an event not to be missed. The day-long fundraiser consists of a 62-mile bike ride down the length of Cape Cod along beautiful Route 6A, followed by an hour-long cruise across Cape Cod Bay, and ending with a traditional Cape Cod clambake with all the trimmings.
The date for the 21st annual Last Gasp is September 16, kicking off at the Sandwich Marina at 8 a.m. sharp. This is some serious cycling. The first official water stop isn't until Mile 23, in Dennis, with the second official stop at Mile 41, in Wellfleet.
Bikers reach the "Last Gasp Hill" somewhere after Mile 56, in North Truro. A short but steep hill, they say it takes your "last gasp" to get to the top without getting off your bike. The final five miles of the race may seem like the longest ever ridden on a bicycle, until the riders finally enter Provincetown.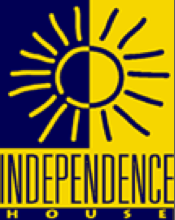 FUN Things To Do
This Summer!!
Arts Foundation of Cape Cod Presents the Citizens Bank Summer Concert Series
All concerts are free and open to the public. Guests are encouraged to bring a beach chair or blanket to the concerts. There will be no rain dates.
Click here for the full schedule
---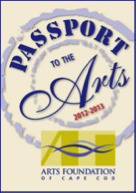 Arts Foundation of Cape Cod Unveils the 2012/2013 Passport to the Arts
The 2012/2013 Passport to the Arts is now available, offering discounts at 55 Cape Cod theaters, museums, historical sites, performances and restaurants.
Click here for details
---
FREE

Sunset Celebrations at Aselton Park
Friday, July 27 & Friday, August 3
both days from 3:30PM - 7:30PM
In this festival of the arts, activities are designed to engage participants of all ages. It is a hands-on, fun filled, multi-cultural, multi-generational, multi-disciplinary event. The celebration includes children/family art projects, troubadours, theater, dance and live music.
Click here for more details