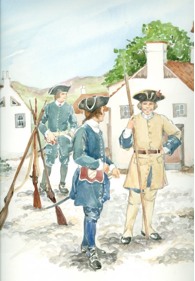 Working Women: Making a Living by Making Art
by Stephanie Boosahda
Life is full of misconceptions. Parents often cringe when their teens announce they've decided to become artists. "How will you support yourself? You can't make a living as an artist!"
While artists most often have to be creative in how they support themselves, many Cape women are working artists.
Whether it be visual, literary, or performing arts, these women make a difference by enriching our lives. They're able to not only support themselves, but support each other as well.
Elizabeth Moisan, a summering Cape Codder for years and now a year round mid-Cape resident, is both a visual and literary artist.

Living the Dream
Transforming Lives with Divine Designs
by Pj Fay
There's a saying: "Do what you love and you'll never work a day in your life!"
I feel blessed to be able to say that's true for me. I love what I do… every bit of it!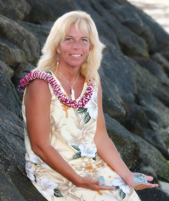 I love to see my clients eyes light up with "aha!" moments, and see their smiles when they realize how simple things can be for them.
I love to see the excitement wash over them as they become more aware on every level, and to see their enthusiasm when they learn of the support and many tools available to them.
And I love to see the tears of joy when they feel the unconditional love that comes through for them. Yes, I consider myself a very lucky lady to be able to watch transformation happen in the most delightful ways!
My name is Pj Fay, and I love being in the business of conscious creating and deliberate dreaming!


Look Before You Leap Part Two: Long-Term Care Planning Strategies for Your Home
by Gwynne Wiatrowski Guzzeau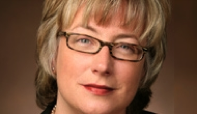 Summer on the Cape and the living is easy... unless your family's home on the Cape is subject to a Medicaid lien because your parent is in a nursing home and the state is paying for the costs of his or her care.
On the Cape, long-term care planning strategies are especially important given the desire of many people to pass on their Cape home to the next generation.
Last month, I introduced some of the basic rules to qualify for Masshealth (the Massachusetts Medicaid program) eligibility for long-term care nursing home costs.
The column focused on how a life estate deed can protect your home from the collection on the lien MassHealth places on real estate assets.
This strategy continues to work in Massachusetts because our rules regarding Medicaid lien estate recovery limit MassHealth to recovering from only the probate estate.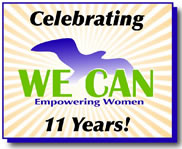 WE CAN has a New Home!
Thanks to a donation of $250,000, WE CAN purchased a new home in June: the former Hunt and Doherty Law Offices on Route 28/783 Main Street in Harwich Port.
"We are tremendously grateful to our donor, who wishes to remain anonymous," said Janet Weatherbe, President of WE CAN's Board of Directors.
"Cape Air/Nantucket Airlines has just given us a $25,000 challenge grant to kick off the fundraising for necessary renovations to the building and a garage that is also on the property."
WE CAN Executive Director Andi Genser said, "Our new office is a modest space that we know we will be able to maintain; yet it allows for growth and significantly improved service delivery."
Architect for the building renovations is Alison Alessi of A3 Architects, and several Cape contractors are currently preparing bids for the work, which is expected to begin in the late summer. Peterson Realty and Bayside Realty Consultants handled the transaction.