What's all the Buzz?
by Diane Kovanda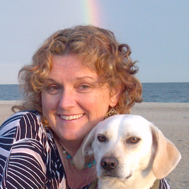 Some teachers receive an apple or sweet little trinket from their graduating students. My class gave me a bee hive.
Yes, they gave me 5,000 bees, a bee queen and all the materials to start a hive in my backyard. My mind was abuzz - what do you do when 5,000 bees arrive at your house?
It all began while I was teaching yoga to a group of yoga teachers earlier this year. I direct the Kind Yoga teacher certification program, and usually we have about 15 students each semester learning to be yoga teachers.
We do everything from yoga postures to meditations, breathing practices, anatomy, physiology and mudras.
I have a feeling the graduates got the idea of gifting me a bee hive while I was teaching them "Bee Mudra." What is a Bee Mudra?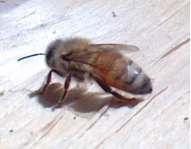 One of Diane's worker bees
Click here to see a YouTube video of Diane's bees arriving at
their new home!
Going Green: A Key to Health
by Kathleen Kanavos
"An ounce of prevention is worth a pound of cure." This famous quote by Benjamin Franklin is the answer for just about anything. But, what is the key to prevention? A healthy body dispels disease. We are spirit inhabiting body. How we feed our spirit is half the prevention. What we feed our body is the other half.
Most Supermarket foods have been altered. Prepared foods contain refined sugar, salt and fat. Anemic farm-raised seafood, meats full of growth hormones and antibiotics, and genetically-altered grains have become the norm. We don't need to be part of that norm.
It's time to take a stand for health by ignoring "altered" and favoring organic. When you don't stand for something, you'll fall for anything.

Mermaids Support
Marine Life
by Devon Ellington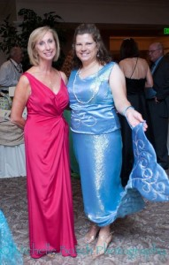 Katharine Hurd and Kathy Zagzebski
Courtesy of Michelle Bosch Photography
www.capecodfotos.com
An amazing organization nestles on Main Street in Buzzards Bay. It's called the National Marine Life Center (NMLC), and its mission is "rehabilitating for release stranded sea turtles, seals, dolphins, porpoises, and small whales, and to advancing scientific knowledge and education in marine wildlife health and conservation."
Run by a small, passionate staff (three of whom were profiled in this publication's Fall 2011 issue),the Center's sea turtle ward in the hospital re-opened in August 2011 after a successful inspection by the National Oceanic and Atmospheric Administration (NOAA).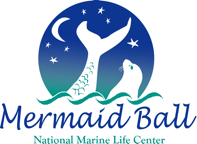 The 2012 Mermaid Ball
Saturday, August 25th
from 6 - 10:30 pm
Willowbend Country Club in Mashpee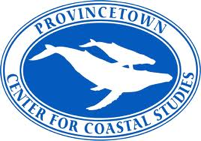 PCCS Sunset Whale-Watch Benefit
A perennial favorite!
Special evening cruise with PCCS staff aboard the Dolphin X. Picnic dinner, beer and wine.
Proceeds benefit the Center's research, rescue and education programs.
For details, please contact Jan Young
at 508-487-3622 x 104
jeyoung@coastalstudies.org
Click here for Events Calendar
www.coastalstudies.org