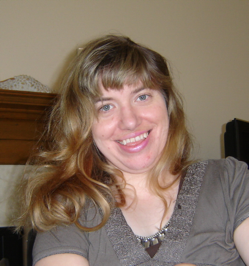 Three Pounds, Five Ounces
by Debbie McNaughton
Thirty years ago, as a pregnant woman with a baby in fetal distress, I found myself on board a "Flight for Life" plane as it rose into the evening sky.
In a Denver hospital, 500 miles from home, my daughter was delivered by C-section. The doctor cradled her in the palms of his two hands and brought her into my view. I looked at the tiny new soul, covered with silken body hair, still in the fetal position; her fingers and toes were the size of a doll. I cried with relief that she was alive.
"Hello little one," I said, "I'm your mother. Your name is Meghann."
Two months premature, in critical condition, Meg was transferred to Children's Hospital Neonatal ICU. My blood pressure was out of control and though it was imperative during delivery that I stay awake, sedation was now necessary to save my life. I said a silent prayer, "Please let me live, to hold Meg in my arms."
As the medication took effect and the noises of the operating room began to fade, the last thing I heard was the nurse telling the doctor, "Weight: "3 lbs, 5 oz."
Five days later I visited Meg. She laid in an open incubator, naked, her body swollen and discolored. I thought of my high school science class; she looked like a frog ready for dissection. A respirator had been taped to her face, forcing oxygen into her immature lungs. The smallest of needles were inserted into her transparent skin, on her head, arms and feet.
I gasped for breath and said, "Oh, my God." Then fainted.
The next day, I held Meg's hand, the size of a thumb nail. I couldn't hold her close to my heart so she'd remember the sound of a familiar beat. Instead, I kissed her and spoke her name, "Meg. Mama loves you." Meg opened her eyes at the sound of my voice.
Uncertain if Meg would survive, she was baptized on the eighth day of her life. While in NICU, Meg had a brain hemorrhage and corrective surgery to close a heart valve.
Against the odds, she came home after three months, weighing 5 pounds. Meghann lived up to the meaning of her name: Great Mighty One.