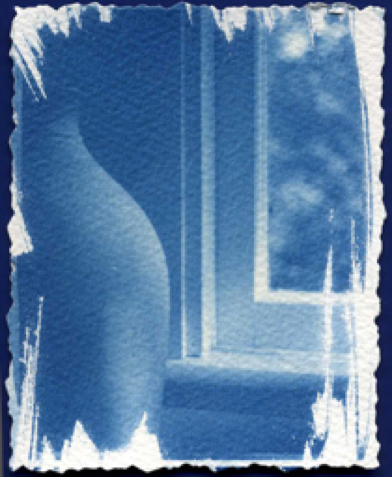 Welcome to the Winter issue of CapeWomenOnline, the only magazine for the Women of Cape Cod. As we enter our sixth year of publication we are poised to launch some wonderful new features to our magazine. Our first development is the introduction of specific themes that will be reflected in the articles. Check our Submission Guidelines page for this year's upcoming themes.
In this issue, our theme is Fire and Ice, where we explore the duality of our current times.
Provincetown artist Edith Lake Wilkinson's art was put on ice when she was institutionalized, but it is no longer Packed in a Trunk thanks to the passion of Jane Anderson, who is on a mission to bring her work home to the Cape.
Kim Baker's poem To Every Thing There Is a Season captures the combination of winter's chill and family hearthside gatherings.
In this time of war Jackie O'Hara looks at how Wellfleet's Montessori Preschool program teaches pre-schoolers how to resolve conflict peacefully in Reaching Peace one Child at a Time.
Hannah Depin looks at how Homeless not Hopeless, Inc. is Offering Hope to Cape Cod's Homeless. We are also honored to publish a haunting poem by the formerly homeless poet Colarado T. Sky.
Debi Stetson reviews Gillian Drake's new book The Truth About Food: The Good, the Bad and the Downright Dangerous. Debi warns "You may feel both shaken and relieved" as Gillian dispels the myths most of us have been living by.
We welcome your submissions and would like to thank all our contributing writers, artists and advertisers for their continued support.
Wishing you a warm, safe and productive Winter!
Nicola, Katie and Jane